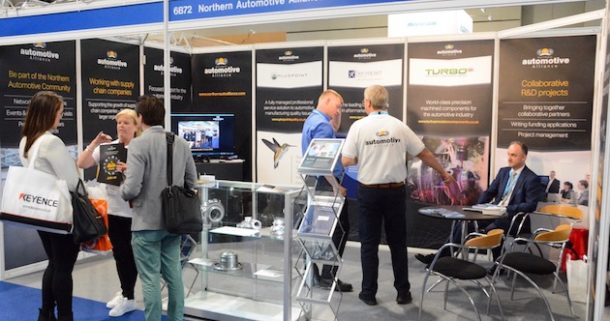 NAA Event review: Automechanika
The NAA had a stand at the recent Automechanika event, featuring three of our member companies, Plus Point, Servispart and Turbo Precision Components…
Situated in a prime position right next to a coffee and seating area, the stand raised the profile of the NAA, and included the following companies:
Plus Point
A fully managed professional service solution to automotive manufacturing quality issues
www.pluspointquality.co.uk
Servispart
The leading UK innovators in aftermarket consulting
www.servispart.co.uk
Turbo Precision Components
World-class precision machined components for the automotive industry
www.turboprecisioncomponents.co.uk
Martina Rodrigues and Simon Malins managed the stand for the NAA. Martina commented: "Our position was excellent, people who took a coffee break in the seating area next to us over the three days of the show were looking right at our stand, so awareness of the NAA definitely increased. Automechanika was a huge event and there was a wide range of companies for the members on our stand to talk to. And the Open Forum provided a very useful vision of the future – if you couldn't attend it, you must read our review of the event.
"The NAA's next stand presence is at the Cenex Low Carbon Vehicle (LCV) show on 6 & 7 September at Millbrook – if you want to raise your awareness with UK buyers of low carbon products and services, please speak to myself or Carol as soon as possible to book your place at this event before it's too late."