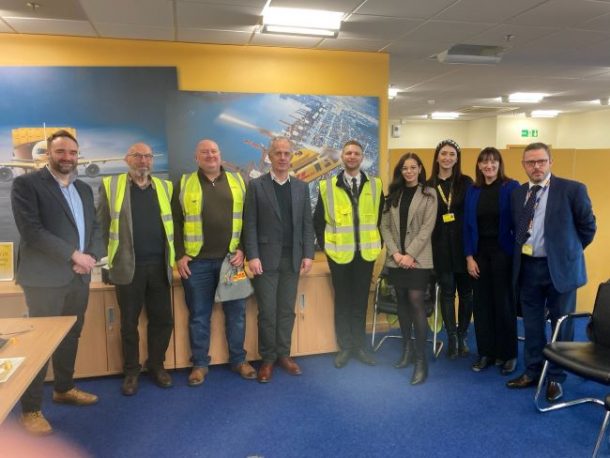 NAA Event Review: DHL Supply Chain Networking Event
Last month's networking event was hosted by NAA member DHL Supply Chain, at its Skelmersdale logistics facility.
The introduction presentation took participants through DHL Group's portfolio of companies, followed by an overview of the planned journey to become net zero by 2050. This also included a summary of environmental achievements to date and a demonstration of the company's carbon calculator where participants were shown examples of carbon footprints for freight moved via road, rail, air or sea for comparison purposes. Finally, an insight into the sustainability strategies of key DHL customers was also shared.
A tour of the warehouse facilities followed where participants were able to see a range of operations covering sectors from automotive components to fast moving consumer goods, which were in some cases highly automated with robotic and advanced guided vehicle support.
SMMT's Regional Manager, John McLellan-Grant, then provided an industry overview, which included 2022's overall performance, together with challenges and opportunities as well as key upcoming events for 2023.
The presentation slides from the event are available on request from Zoe.