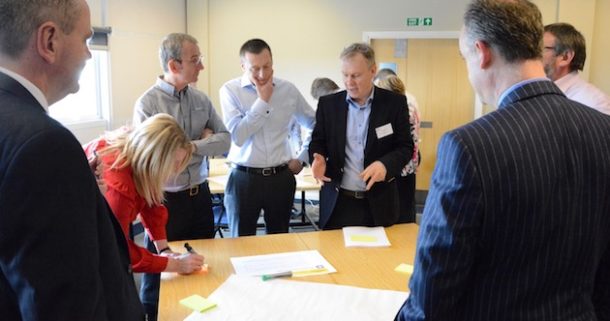 NAA Event Review: Government Industrial Strategy Consultation Workshop
On 23 March the NAA led a comprehensive consultation workshop on the Government's Industrial Strategy green paper. Over 30 companies and organisations attended the workshop, from large OEMs, SMEs, suppliers and micro companies, to Universities and LEPs, to give their input into the Green Paper…
Michael Straughan, Chairman of the NAA, explained how welcome the consultation was and how the NAA members have worked hard to give their combined industry and regional input into the process. Michael explains: "In my view there has never been a more important time for Britain to form a modern industrial strategy – especially in a post-Brexit world and with so much technological change around us. The good news is that the size and diversity of the automotive industry in the Northern Powerhouse means that we can really support the strategy from every aspect. The ideas outlined in the green paper are a good start and a positive sign that the government is committing to our industry".
The top three areas that have emerged from the consultation are skills development (as the top priority); secondly, around the requirement to not only help businesses start and grow, but also be sustained in the long-term; and finally, translating the strategy into actions that will develop the automotive supply base and increase competitiveness to keep the industry buoyant.
Carol Holden, CEO of the Northern Automotive Alliance, emphasised that: "The NAA is keen to work with the government to define specific actions and give constructive feedback that, if implemented, will help make the industrial strategy happen and deliver significant growth across the Northern Powerhouse and within the UK."
You can see the full output from the workshop on the NAA website. Feel free to use any elements of this to generate your own submission, and if there is anything that you would like added to the proposed NAA feedback then please contact emma.haslam@northernautoalliance.com  prior to close of business on Monday 10 April.