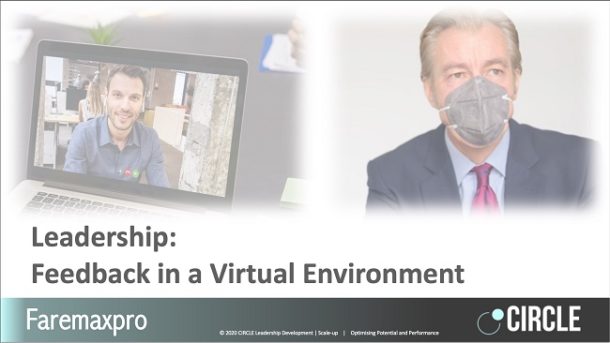 NAA Event Review: Leadership – Feedback in a Virtual Environment
Giving and receiving feedback is even more important today – 65% of employees want more feedback than they are currently getting…
Feedback is a simple but effective tool for improving performance, but it is crucial that it is delivered appropriately. Our new normal of working remotely, and without the usual face-to-face contact, can make this difficult. Many organisations are also in their mid-year review cycle and open communication and structured feedback plays an increasingly important role.
The webinar delivered by Christine Fare of Faremaxpro and Mark Bayley-Smyth of CIRCLE Leadership helped leaders to understand the power of feedback and how to deliver it effectively, and with confidence, using coaching skills. It provided guidance and practical application to help leaders and their teams learn, grow and improve through feedback.
Key Benefits and Outcomes:
Understanding the power of feedback and praise to drive the positive performance of individuals and teams.
How feedback can help us to be a better leader.
How to adapt your style for face-to-face and remote 1-2-1s
How to use Coaching to deliver effective feedback, inspiring individuals to achieve their potential.
Learn something new and be inspired to take-action.
A full recording of the webinar can be accessed here