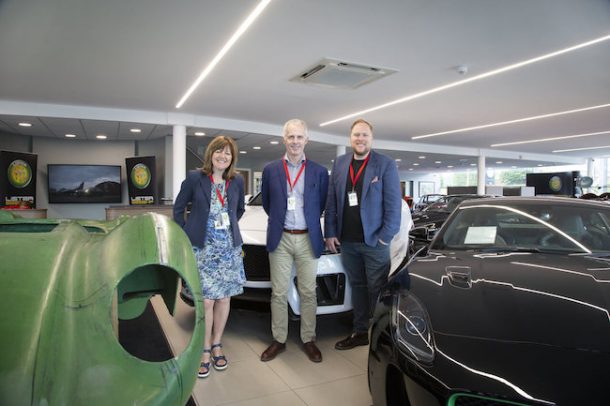 NAA Event Review: Lister Cars
Last month's networking event was held at the headquarters of supercar brand Lister, in Hyndburn.
Lister Cars had legendary racing cars of the late 1950s, winning or placing in over 2,000 races with models such as the Lister Knobbly. The company then found renewed racing fame after 1999 at Le Mans and others with the Lister Storm, the best race car of the era with 546 bhp and 0-60mph in just 4.1 seconds, driven by top drivers such as Tiff Needell. Today Lister boasts the fastest SUV in the world, the Lister Stealth with 666 bhp and an estimated 0-60mph of just 3.6 seconds!
Participants were treated to a history of the Lister brand by Lawrence Whittaker, the current owner of the brand; plus a panel discussion on the future of electrification of cars and carbon free motoring with Lawrence, Amanda Melton of the Nelson and Colne College Group, who has a training centre dedicated to electric car maintenance in Accrington; and Paul Jones of the Northern Automotive Alliance.