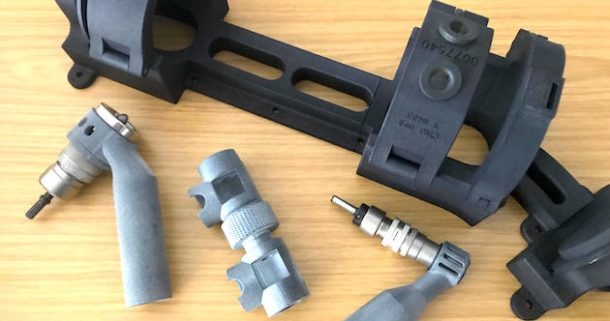 NAA Event Review: Printing the Future – How additive manufacturing is transforming low volume automotive production, FDM Digital, Wednesday 17 July
The manufacture of low cost but complex parts has never been more accessible with advancements in Additive Manufacturing. Is this relevant to your business? The 'Printing for the Future' event at Burnley on 17 July 2019 featured some fantastic presentations from a range of companies that can support you in making innovative and low cost developments within your business…
The event host, FDM Digital Solutions, in just four years, has built up the largest Additive Manufacturing production facility in the UK, with investment in excess of £1.5 million. Members of the FDM team presented on what they are doing as a business to change the future of direct digital manufacturing, sharing examples of 3D-printed components for the guests. Deteils of their presentation is available here
A special thanks also to Valuechain, Siemens and HP for their presentations on the day.
Following the presentations there were also tours of the FDM Digital Solutions facility, where guests were invited to see a suite of 7 Stratasys machines, 1 HP Multi Jet Fusion printer and 2 Roboze machines – the largest commercially available capacity in the UK with the largest build envelopes for FDM processes.
The HP Multi Jet Fusion (MJF) printer in particular drew the attention of the event guests. Its process uses an inkjet array to apply fusing and detailing agents across a bed of nylon powder, which are then fused by heating elements into a solid layer. The technology's unique approach to binding powder results in more isotropic material properties, faster build speeds, and, ultimately, lower costs compared to other powder-based 3D printing processes.
One of the key take-aways from this event is the potential positive impact that 3D-printed production parts, like those in the image above, can offer towards the electrification of the automotive industry. Components made through Additive Manufacturing are:
Lighter
Suited to low volume
Suited to low temperatures
Weight is one the primary challenges faced in the electrification of cars, which, in many cases, are currently manufactured in low volumes, and operate at minimal temperatures (i.e. without the presence of a combustion engine).
Have a think about how you can integrate 3D-printing into the Electrification and Digital strategies within your businesses!