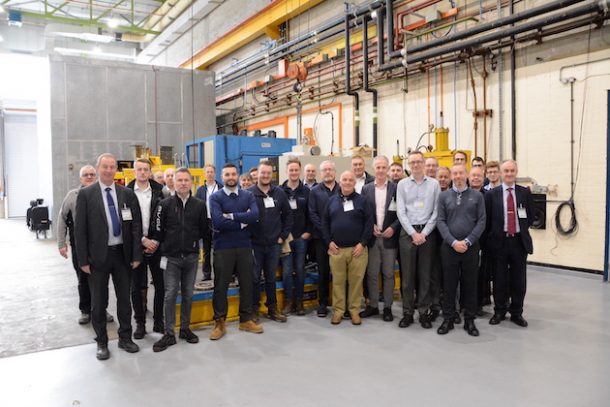 NAA Event Review: UTAC Leyland Technical Centre
Last month saw us visit UTAC's Leyland Technical Centre, where we were hosted by Steve Berry (Head of Sales) and Andrew Mcainsh (Site Services Manager).
Delegates were given an overview of the UTAC group's current global operations as follows:
• 14 locations in 10 countries
• 66% coverage of global automotive volumes
• 30+ specialist laboratories
• 500+ technical experts
• 1280 employees
• €210 million turnover
This was followed by an overview of the comprehensive range of services offered by the group.
Following this, a tour of the Leyland facility was undertaken, which covered a range of specialist test and validation areas including:
• Structural
• NVH
• Powertrain / Electric Drive Units
• Interior & seating
• Environmental
Further details of UTAC's extensive facilities can be found in the corporate presentation – contact Zoe for a copy.