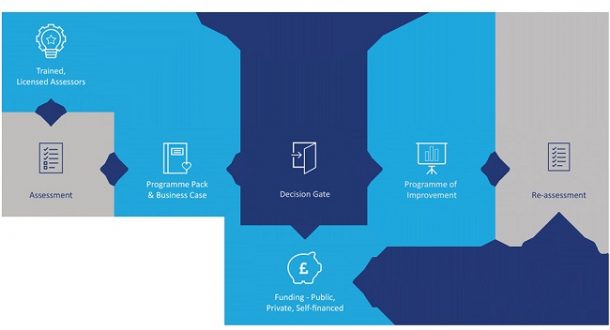 NAA Event Review: Webinar – NMCL Automotive
Steve Collins from the Society of Motor Manufacturers and Traders (SMMT) outlined the opportunities available within the National Manufacturing Competitiveness Levels (NMCL) automotive programme…
Using £16m of government funding, matched by industry, and with the backing of 25 of the UK's largest manufacturers, NMCL Automotive has been designed to raise workforce capability and increase productivity to enable companies to win more business. Available for automotive manufacturers and suppliers from start-ups to established Tier 1s, NMCL helps companies understand how competitive they currently are and develop the specific capabilities needed to boost their growth and increase exports.
The funding for automotive companies is £200k on average and this can be used to support a wide range of improvements to competitiveness. £5m has already been offered to companies in the supply chain.
To express an interest in the NMCL Automotive programme you can contact the NMCL team through this link https://www.nmcl.co.uk/about/call-for-expressions-of-interest-automotive/ or contact the Programme Manager, Steve Collins, directly at scollins@smmt.co.uk
If you missed this webinar, please contact Zoe to view the slides and recording.