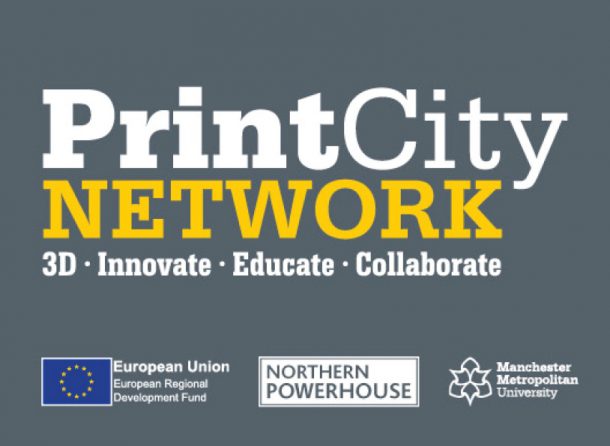 NAA Member Event: 'Go from idea to prototype in 12 hours': 3D Printing Accelerator @ PrintCity Network, 29 November & 1 December
3D Printing is one of the most exciting, emerging technologies of the 21st century and Manchester Met is at the forefront of making this technology accessible to businesses by helping them understand how to use and benefit from its application.
Starting at the end of November, Manchester Met is holding a 3D Printing Accelerator at PrintCity – one of the UK's leading 3D printing facilities – specifically aimed at the needs of businesses who are looking to design and create prototypes for their ideas, with experts on hand throughout the day to provide 1-2-1 support on:
• Introduction to additive manufacturing/3D printing and the benefits of the technology
• Utilising new technology to achieve a competitive advantage
• 3D printing CAD drawings/designs
• The use of sustainable materials in 3D printing and design
• How to use VR in demonstrating and prototyping your work.
The sessions will be delivered at Manchester Met's PrintCity facility at Turing House in Manchester (lunch provided):
29 November, 10:00-16:00
1 December, 10:00-16:00
The PrintCity Network project is funded by the European Regional Development Fund (ERDF) and is a partnership between the Business School's Centre for Enterprise and Science & Engineering's Print City team. The project gives Greater Manchester based SMEs access to both expertise and state-of-the-art additive manufacturing equipment.
To be eligible for this, at no cost to your business, you must be an SME operating in Greater Manchester.
To register your interest for the programme, please contact Jamie Farrar-Armiger j.farrar-armiger@mmu.ac.uk