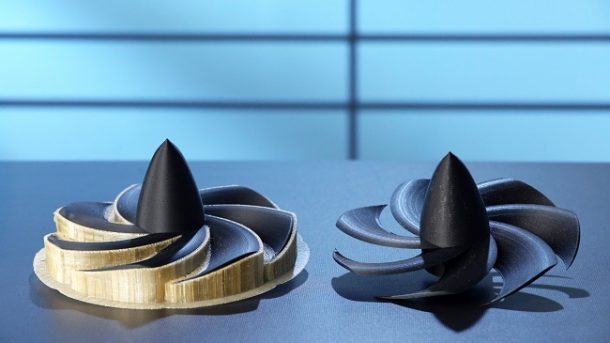 NAA Member News: 3DGBIRE distributes Aquasys filaments
3DGBIRE is delighted to be exclusively distributing Aquasys® filaments across the UK and Ireland as part of the ever-growing industrial-standard material portfolio…
Aquasys® 120 is a temperature-resistant, water-soluble support material that is now available to purchase, providing UK-based 3D print technicians with a new and superior option for their support material selection.
"We are delighted to bring AquaSys® 120 to the UK as part of an exciting and expanding filament portfolio. The world's first tap water soluble support material that works with a wide variety of engineering thermoplastics, dissolves rapidly in tap water up to 6 times faster than PVA, and is stable up to 120°C build chamber temperature. It delivers a ground-breaking support material solution which can help our customers make the impossible possible." Leah Melling – Sales & Marketing Manager 3DGBIRE.
AquaSys® 120 is a newly patented composite material that meets the rigorous demands of advanced additive manufacturing applications. This product doesn't just make 3D printing easier it makes it faster and more cost-effective. Traditional support filaments simply don't provide the optimal support manufacturers need. Breakaway supports make producing complex structures difficult. That hinders creativity and makes post-production long and costly and water-soluble materials like PVA and BVOH may not require hands-on removal, but they can't stand up to the temperatures required to support engineering-grade build materials.
For more information, visit the 3DGBIRE website here