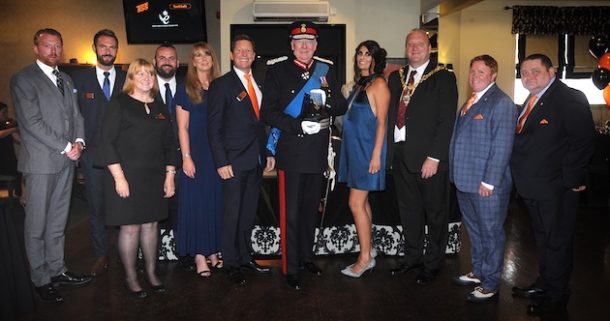 NAA Member News: A Grand Ceremony for Queen's Award Winners TISS
TISS Ltd has received its second Queen's Award for Enterprise at a glittering ceremony at The Grand Hotel in St Annes…
The Blackpool-based company won its second Queen's Award in four years, this time in the Innovation category, for its flagship TankSafe® fuel safety device. TISS was also a recipient of the Queen's Award for International Trade in 2014.
The presentation was made by Lord Shuttleworth, the Queen's representative for Lancashire, at a ceremony attended by notable guests the Mayor and Mayoress of Blackpool, joint venture partners from around the globe, customers and suppliers to TISS.
Lord Shuttleworth took the opportunity to speak to employees about TISS' flagship new TankSafe® 'Optimum' device which was unveiled at the event.
During the presentation, Lord Shuttleworth emphasised the significance of the award as "recognition of the hard work and commitment to innovation by the staff at TISS".
Ryan Wholey, CEO of TISS, said: "We are delighted to win our second Queen's Award in four years. This is the highest honour which can be bestowed upon any UK company and is fantastic recognition of TISS' commitment to providing the most innovative fuel security solutions."
TISS also raised hundreds of pounds for Brian House Children's Hospice in Bispham during a charity raffle with dozens of prizes donated from local companies and associates of the business.