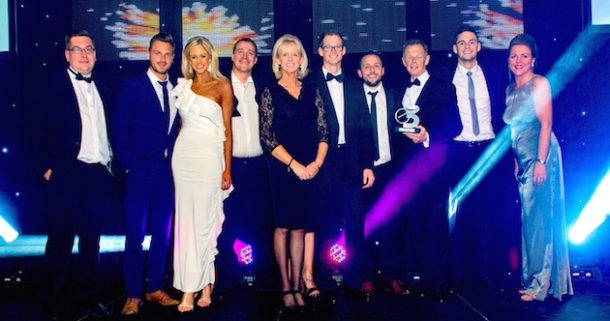 NAA Member News: ASL Wins Special Achievement in E3 Business Awards 2016
Bolton-based electrical cable assembly manufacturer ASL was awarded 'Special Achievement of the Year' at the 2016 E3 Business Awards, which were held on 3rd June at the Macron Stadium in Bolton…
The company, which manufactures electrical cable assemblies, wiring looms and control panels, saw off intense competition from nominees across the North West. The Award was presented by Jemma Taylor representing the award partner 1 Events Media.
The Special Achievement Award was given to ASL because of its long history, family set-up and continued growth/innovation.
Upon receiving the Award, the company's MD, Graham Balshaw said: "We're absolutely delighted to have been chosen as the winner for Special Achievement. ASL is going from strength to strength and I'd like to thank my family and dedicated team who work so hard to make winning these types of awards possible!"
Speaking on behalf of 1 Events Media, which hosted and organised the awards, Managing Director Mubarak Chati said: "ASL should be very proud of itself. In 2016, the E3 Business Awards attracted the highest number of entries – and probably the highest calibre of entries – that our judges had ever seen. Winning against such impressive competition really means something.
"As the host of the Awards, we were left in no doubt that the North West is home to some huge talent. Companies, social enterprises and individual entrepreneurs are doing great things for the region's economy, its people and its communities. ASL is a great example of that and I'm delighted that the Awards are helping it to achieve the recognition it deserves."
More information about ASL can be found on its website – www.assembly-solutions.com – or by calling 01204 521999.
More information about the E3 Business Awards, including a full list of winners, can be found at www.e3businessawards.co.uk