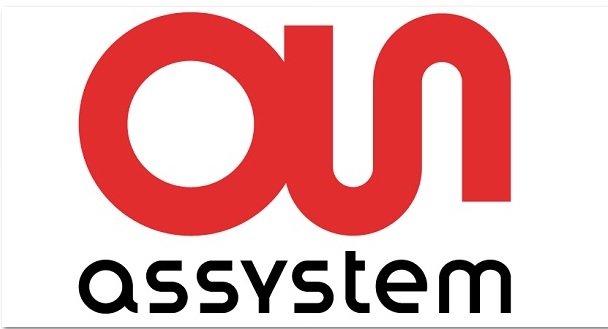 NAA Member News: Assystem to provide training for Jaguar Land Rover
Engineering and Innovation Consultancy Assystem is to provide Jaguar Land Rover with GD&T Training to help aid productivity across the supply chain…
Assystem, the leading engineering and innovation consultancy which employs over 12,000 people worldwide, has been recognised as a Jaguar Land Rover training provider. The organisation, which has a presence in 20 countries, will now provide Jaguar Land Rover endorsed Geometric Dimensioning and Tolerancing (GD&T) fundamentals training courses and application workshops.
The two day training courses deliver a comprehensive study of the 14 Geometric tolerances, datum systems, and rules that apply to GD&T, whilst follow-on workshops will focus on optimising the application of GD&T to a customer's own parts and assemblies, tolerance studies, advanced concepts and best practice application.
With companies aiming to improve their profitability, a key element to achieve this is the link between product design and manufacture. GD&T is a standardised approach that can significantly reduce manufacturing costs and improve quality for a brand. Both the Assystem training courses and workshops will provide attendees with first-hand demonstrations on how to ensure adequate specifications are put in place to produce suitably finished components. This will simplify the product design to ensure right first time fit and function, resulting in fewer disputes over compliance or noncompliance of components.
"In fact GD&T training courses provide substantial benefits throughout the supply chain," comments Alan Maggs, Business Manager at Assystem. "They ensure products meet certain standards and reduce repetitive errors. This results in enhanced productivity, reduced costs, and a greater quality of product. The benefits of GD&T training courses throughout the complete supply chain are vast and can significantly improve the bottom-line of a business."
Assystem is confident that the Jaguar Land Rover GD&T training will provide more in-depth focus on what the overall supply chain is currently delivering and will also provide a greater understanding on the vast array of products supplied.
Assystem's GD&T training course is primarily aimed at designers, manufacturing engineers, technicians and inspection staff. Scott Grant, GD&T Engineering Lead at Assystem has been appointed to oversee and lead the training courses. He comments: "The Jaguar Land Rover endorsed GD&T training provides the tools to better control the dimensional characteristics of parts and assemblies, guaranteeing functionality while simultaneously increasing the available tolerance for component features. These improved tolerances will reduce manufacturing costs and reduce scrap rates. It's all about improving productivity across the board and providing the correct level of technical content for delegates."
To register for a place on an Assystem GD&T Fundamental Training Course, to discuss a GD&T Application Workshop for your business or to receive more information please contact the Assystem GD&T training team on 01772 645467 or GDT_JLR@assystemuk.com