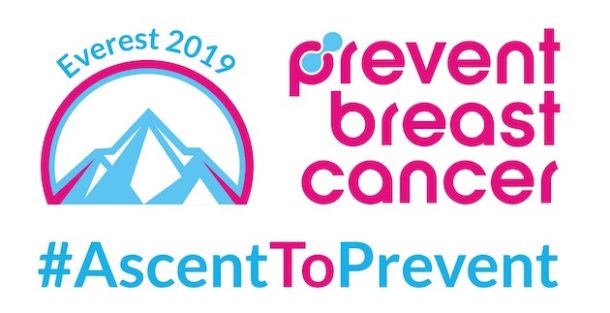 NAA Member News: Autac's MD takes on Everest in fight against breast cancer
Macclesfield-based Autac Products Ltd's Managing Director David Lowe will be taking on the challenge of a lifetime on 9 November when he treks to the Base Camp of Mount Everest in support of Prevent Breast Cancer…
A challenge that is particularly personal since it is in memory of his wife's sister Julie. David explains why he was compelled to take part: "On 8 February 2013, my sister-in-law Julie lost her 4-year battle with breast cancer at the age of only 51. Our family was devastated, especially her two children Chris and Grace, who were left with an irreplaceable gap in their lives. They have both since married and recently Grace gave birth to Julie's first grandchild. Julie's absence is all the more marked at these key family milestones and I want to do all I can to prevent other families from suffering such loss.
Across the UK, 55,000 women and men are diagnosed annually with breast cancer. Prevent Breast Cancer is the only UK charity entirely dedicated to the prediction and prevention of breast cancer. When the charity's CEO Nikki Barroclough asked me to take part, I accepted without (much!) hesitation although I'll readily accept any tips from anyone who's ever attempted anything similar!"
David will be in good company. He is joining Coronation Street's Sally Dynevor, other local business people and members of the Prevent Breast Cancer team.
So far, David has raised £3k for the November trek on 9 November but there's still a long way to go. Although setting an initial target of £5k, his aim is to raise significantly more.
To pledge your support to this Prevent Breast Cancer campaign, please visit David's Virgin Money Giving page at: https://uk.virginmoneygiving.com/DavidLowe19
You can also help the campaign to trend on social media by using #ascenttoprevent.
More information on Prevent Breast Cancer is available at: https://preventbreastcancer.org.uk