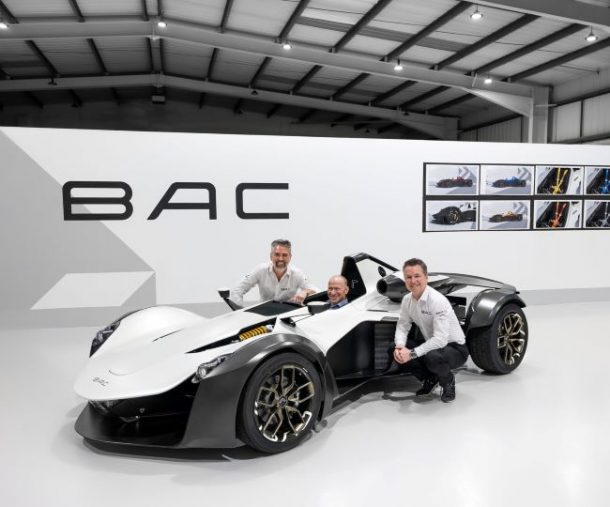 NAA Member News: BAC appoints Mike Flewitt as Chairman as it commences a year of accelerated scale-up and new model releases
BAC has announced the appointment of Mike Flewitt as Chairman of the Board.
Flewitt's arrival strengthens the senior leadership team of BAC, as the company continues to experience exponential demand for its unique, ultra-driver-focussed, road-legal, single-seater Mono supercar.
Flewitt brings four decades of world-class automotive innovation, manufacturing and strategic management expertise to BAC at a seminal period in the technology-driven company's growth, underpinned by a rapid scale-up plan. In 2023, BAC will introduce new models to its current Mono line-up and launch into new global markets. Innovative new technologies are also being developed.
Widely acknowledged by the global automotive industry as a consummate professional and accomplished, results-driven visionary, Flewitt led McLaren Automotive Limited from 2013 to 2021, after relinquishing his role as Vice President, Manufacturing with Ford of Europe. During his tenure as CEO of McLaren Automotive, Flewitt spearheaded the launch of a full range of cars, facilitating in the process the rapid growth of the organisation and establishing it as one of the world's leading supercar brands.
Flewitt's background in successfully industrialising products and processes from concept to production will be pivotal as BAC embarks on its ambitious next-stage scale-up plan and new product development.
Read full press release here