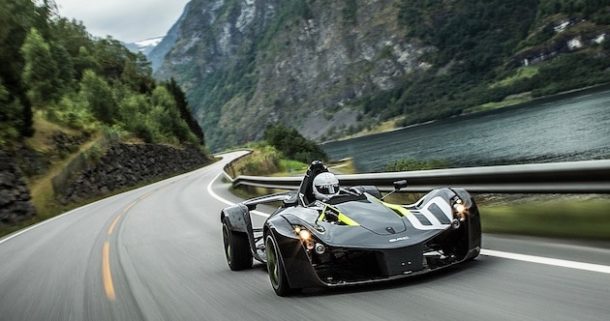 NAA Member News: BAC on the Atlantic Road Trip
Briggs Automotive Company (BAC) is celebrating a successful assault on the stunning Atlantic Road Trip, bringing Mono Mania to Scandinavia…
Briggs Automotive Company (BAC) has brought Mono Mania to Scandinavia by taking on the world-famous Atlantic Road Trip, bringing the best driving car in the world together with the best driving roads.
The Atlantic Road Trip is a stunning, 3,150km route that takes in some of the most picturesque and driver-focused roads on the planet, with petrolheads coming from all over the globe to sample its beauty and brilliance.
And as BAC's One-of-a-Kind Mono has been created to deliver the most driver-focused experience possible, it's the perfect model to take on the stunning route and grab attention across the region.
BAC was exclusively invited to take on the Atlantic Road Trip by seniors in the company, and its voyage certainly made for some truly stunning photography, captured by Andrew Lofthouse.
BAC's assault on the Atlantic Road Trip caused real pandemonium across the region, as the Mono headed through both Denmark and Norway for the very first time and created a serious buzz in Sweden.
Not only did the Mono show its ability by surging up epic hills such as Trollstigen, Norway, but it also demonstrated its capability as a comfortable and reliable driver's car – hitting the road for up to 14 hours each day.
BAC Co-Founder and Design Director, Ian Briggs, said: "What a fantastic experience it was taking on the Atlantic Road Trip, we had an absolute blast! Mono is the ultimate driver's car, and it makes perfect sense teaming it up with the ultimate driver's roads! Needless to say, the photography was absolutely spectacular with the Mono against the most amazing backdrops imaginable. As well as enjoying the roads, we also had a fantastic time meeting the locals and introducing some of them to Mono for the very first time. The Atlantic Road Trip represents more new ground broken for BAC and the Mono, and we're very excited for our next adventure."