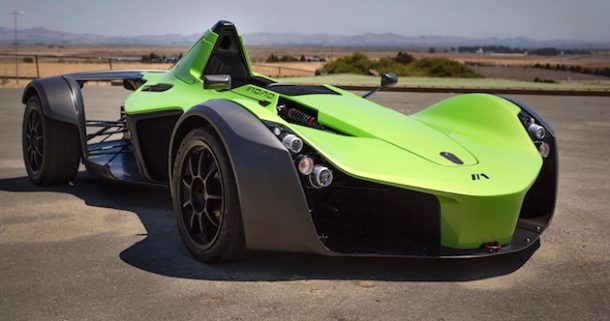 NAA Member News: BAC expands into America
NAA member Briggs Automotive Company (BAC) has officially launched BAC USA…
Briggs Automotive Company (BAC) has officially launched BAC USA Inc., as the British maker of the One-of-a-Kind Mono supercar expands its operations in North America.
Having previously worked with distribution partners, BAC will now roll out a direct Original Equipment Manufacturer (OEM) strategy to bring factory assembly, sales and maintenance services to United States shores.
Designed to provide the most authentic driving experience, BAC's bespoke and luxurious Mono is the only road-legal, single seater supercar in the world, and it's taken the U.S. by storm since its launch in 2011.
Now with the facility to directly sell and service cars, BAC aims to enhance its already sterling reputation and bring the Mono to a more diverse audience and improve the BAC experience for existing customers.
BAC USA is based in Sonoma, California, with Mark Rayner overseeing the business. Mark has been involved in the North American automotive industry prior to BAC. He is taking his broad experience and is currently building a robust Stateside operation.
The brand's dealership programme is now in full swing in the U.S., boosting its profile in major cities and states across the country.
BAC USA's launch will bring about even more success across the country and ensure buyers have total peace of mind. The company is also providing technical support, dealer acquisition and technician training and aims to have between 8-10 dedicated dealers across the USA within the next 12 months.
Mark Rayner, BAC's Chief Operations Officer and BAC USA President, said: "This is an incredibly exciting time for BAC with the launch of BAC USA. It's the optimum time in the evolution of the North American market for BAC to enter the region as the OEM, and I'm very proud to be leading the operation. By offering factory presence in the U.S., buyers can benefit from added peace of mind and we can attract new customers to experience the Mono."
Company co-founder and Director of Product Development Neill Briggs added: "Our venture in the United States of America is born out of extensive industry research. It's the biggest and most informed supercar territory in the world, which is why it's at the very top of our global sales strategy. BAC USA is another string to BAC's bow and we're looking forward to sharing the Mono dream across the Atlantic even more."