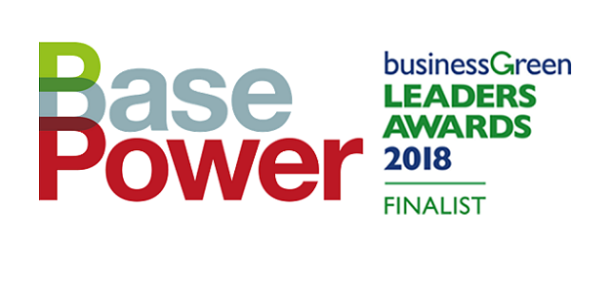 NAA Member News: BasePower Shortlisted for Business Green Leaders Award for Energy Efficiency in Automotive
BasePower was shortlisted for a Business Green Leaders Award for its on-site energy project at Plastic Omnium, a Tier 1 supplier to the automotive industry…
The Business Green Leaders Awards shine a light on the UK's leading green businesses, recognising the progress of sustainable business models and clean technologies which have continued to force their way into the mainstream.
BasePower reached the shortlist in the prestigious sustainability awards for the company's initiatives to drive energy efficiency in the automotive industry.  Its CHP project at Plastic Omnium Measham, a tier 1 supplier to JLR and Nissan, is recognised as the first CHP project in the UK automotive sector to use absorption chiller technology to significantly reduce energy costs and carbon.
BasePower joined finalists across 25 different categories at the 8th annual Business Green Leaders Award awards ceremony which took place on Wednesday 27 June at the Brewery, London.
Energy-intensive sectors of the UK economy face challenges including volatile energy prices, environmental obligations and security of supply. BasePower combines proven technology with a comprehensive service approach and full finance options to deliver Combined Cooling, Heat and Power (CCHP) systems. These allow large energy users to save money and meet their environmental obligations at no capital expenditure or risk to their operations. BasePower was established in 2014, by a team with over 30 years combined experience in local energy infrastructure within the UK, overseeing generation project delivery in sectors from agriculture and food production to logistics and manufacturing.  For further information visit: www.BasePower.com