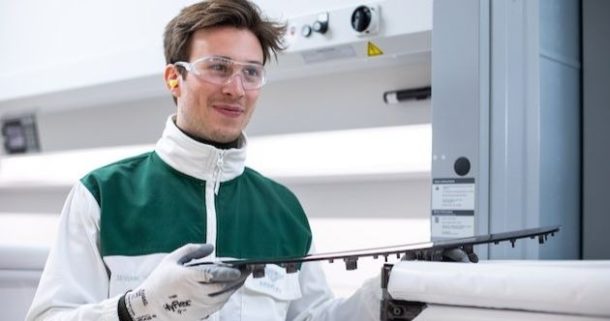 NAA Member News: Bentley Motors Named Top Employer as it Continues to Nurture Future Talent
As the company begins its second century, and the start of the next extraordinary journey, Bentley Motors has once again maintained its position as a Top Employer…
Awarded by the internationally recognised Top Employers Institute, this year marks the ninth consecutive year Bentley has achieved this admired status.
Following a comprehensive review of the business, the Institute highlighted Bentley's progressive focus on future talent, continuous professional development and offering an engaging employee experience.
Commenting on the achievement, Dr. Astrid Fontaine, Member of the Board for People, Digitalisation & IT, said: "We feel honoured to receive the Top Employer Award for the ninth consecutive year. This recognition is important to ensure our sustainable future business success. On the one hand, it helps us retain existing talent by highlighting a workplace environment that develops our people, ensuring they have the necessary skills to meet our future business needs.
"On the other hand, the award supports our initiative to find and attract the very best talent, who are driven by an enriching employee experience and opportunities."
The annual international research – undertaken by the Top Employers Institute – recognises leading employers around the world that provide excellent working conditions, make every effort to continuously enhance recruitment processes and nurture and develop talent throughout all levels of the business.
The Top Employer accolade follows further recognition for the Bentley business. In December, Bentley was named as the Most Admired Car Company in a leading survey by prominent business magazine, Management Today. Judges remarked on the exceptional quality of products and classed Bentley as a driving force for the future of the automotive industry.
Continuing its focus on the future, Bentley has launched its latest trainee recruitment drive, with 76 vacancies covering apprentices, undergraduates and graduate positions.
A range of opportunities can be found at www.bentleycareers.com, including roles in Digital, Information Technology, Sales & Marketing, Human Resources, plus Engineering and Manufacturing.