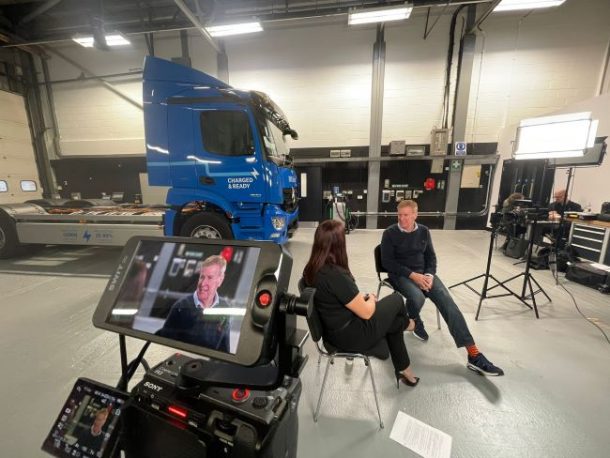 NAA Member News: Bigtank Productions films Mercedes-Benz Trucks UK
Automotive video specialist Bigtank Productions has once again been working with Mercedes-Benz Trucks UK, this time highlighting the features and benefits of the diesel-engined Actros L and the all new eActros electric truck.
Filmed in and around the Mercedes-Benz Truck Experience Centre at Wentworth Park, the videos showcase the latest pedestrian safety features in the Actros L and the new technology behind the all-electric eActros rigid configurations and tractor units.
Commercial vehicle filming has been a staple of Bigtank's specialisms since its inception in 2005, with content produced with a host of truck manufacturers including Renault, Iveco, DAF and Mercedes-Benz Trucks.
Managing Director and video director of Bigtank, Rob Hallam, said "We have always had a passion for working with vehicles and technology so the work we have been doing with Mercedes Trucks is the best of both worlds for us. Visually, the trucks are always great to film as they are striking and bold on-screen but it's also the challenge of capturing the long list of technological features and combining filming with motion graphics to tell a story that we always relish."
The recent work with Mercedes Trucks follows on from two successful campaigns focussing on the features and benefits of the Mercedes-Benz Unimog (see the video HERE) and a set of training videos, translated into 11 languages on the Actros range of trucks (see those videos HERE).