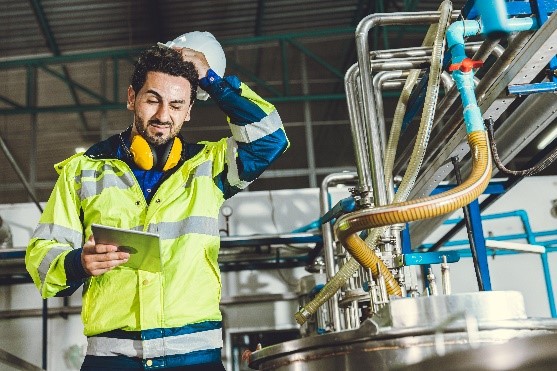 NAA Member News: Close Your Skills Gap by Ditching Job Descriptions
If skills shortages mean you are struggling to increase production levels, innovate or grow your business, you are not alone.
According to Search Consultancy, 85% of businesses in manufacturing and engineering are feeling the pressure from a lack of skilled workers. With an accumulation of factors leading to this unique situation, it's time to challenge sacred processes, and re-think your approach to skills and development.
The workforce is changing
From November 2022 to January 2023, 3.5 million people aged 50 to 64 had left work and were not looking for work. Poor health was a contributing factor for leaving employment, but the highest reason was due to early retirement. For many, they have decided to prioritise lifestyle and adjust their daily lives to match the new income. Crucially leaving workplaces to find ways to cope with the significant loss of valuable time-served experience and know-how.
The type of work is changing
The way we all work is changing. Work is increasingly becoming more digitalised and with a greater use of automation and other digital technologies. New and more technical skills are required in all roles and in all functions across the business. As we adapt to these changes it is worth remembering that the prospect of an efficient paperless shopfloor is appealing for some, and daunting for others who already feel left behind with spreadsheets. When fleet of foot is required to quickly navigate changes, it is vital to engage and involve your workforce. Actively listening to understand concerns and resistance will help retain their knowledge and goodwill. Bringing them on the journey.
It is sobering to realise there isn't going to be a time when 'we get through this period of change' and 'things settle down'. With a record number of vacancies and the usual sources of skills both within and outside organisations in short supply, where and how can you start?
I would like to introduce Jonny Whiteside, the Engineering Director responsible for leading a team of Engineers to introduce high quality new products into the Marine sector. Jonny faced challenges on all fronts, supporting increasing rate of production, removing costs, and delivering ambitious new product development. Whilst this is a different sector, Jonny has very little spare time and even less money to invest, so I felt there were similarities in the challenges faced. I have utilised his recent methodology to form the basis of the following 6 Step Approach.
Step 1 – Clarify the goals
What do I need to do to be successful and achieve the business goals?
It is also worth considering, of all the products and services you could offer, what are you not going to do? Often deprioritising is the hardest and best thing to do.
Step 2 – Work to be done
What are the 5 or 6 key areas of work you will deliver for the business?
For example, removing costs, support for manufacturing, or new product development.
Step 3 – Skills not job descriptions
Now think skills required, not jobs or even your existing people. Based on the work to be done what are the skills that you need?
In addition to the technical skills, it is worth considering the type of people who excel in different conditions. For example, Manufacturing Support require discipline and adherence to procedures. New Product Development requires innovative new thinking.
Step 4 – Uncover your hidden talent
Now focus on your people, meet with each one for a good quality conversation. Find out their background, what are their skills and strengths, what are the skills they don't get chance to use in work. What do they like doing and what energises them?
Finding this out helps to shape the work towards more of the things they like doing and less of the things they don't like, significantly helping to increase engagement. Done in the right way, even the act of having a meaningful conversation can help switch back on a team member who may have checked out. According to Gallup, 68% of the workforce is either not engaged or actively disengaged, representing a significant amount of your available resource capacity.
Step 5 – Map people to skills
Now you can map each team member to skills. Creating a skills matrix supports succession planning and helps to remove occasions where only one person has the business-critical skills and know-how.
Step 6 – Remove the gaps
There is often a barrier to investing in training. In fact, it is a very common experience to have forgotten a lot of the content and been barely able to implement any of it in your workplace. This is often linked to the fact that we can't really practice what we have learnt.
Good skills training needs to be like real life, engaging, and provide a safe place to practice and make mistakes.
Virtual reality (VR) has been used to help both designers and customers to 'see' the new cars, VR is now demonstrating its powerful impact in training. Robert Bosch GmbH, the world's largest supplier of automotive equipment, is using VR for training around 10,000 mechanics on direct-injection and breaking technology. The company has launched a 750-stop tour with Oculus Rift headsets which allows the technicians to get virtual tours inside the engines.
There are other ways to build skills;
• Seeking a mentor through the NAA network, can provide development opportunities for both mentors and mentees.
• Whilst the Apprenticeship Levy has its challenges, it is worth remembering your adult employees are eligible so if you require Electrical Engineering or Lean Manufacturing skills there are courses available.
• Utilising contractors for short periods of focused time can work well and can support the development of your permanent team. Creating long term relationships with a go-to network will help to reduce lead times.
This 6 Step Process will provide a cost-effective way to closing your skills gap. Delivering greater versatility, it will provide multiple secondary benefits such as improving engagement, career paths and retention.
Kicking the can down the road will catch up with everyone eventually. In fact, at a recent conference a Vice President of a major manufacturer in the UK reflected that "a few years ago we thought we were saving money by not training our people, even though they were asking for it. As our people now have other alternative options, they are leaving us. We are feeling the consequences of not investing and are quickly trying to play catch up."
Take the next step and put together your action plan before it's too late.
Karen Green
Digital Change Management Consultant, Klarity 4.0 HR.
Mobile: 07896844346
Sources;
Why have older workers left the labour market? (parliament.uk))
VR solution development in automotive: how it's made – N-iX)