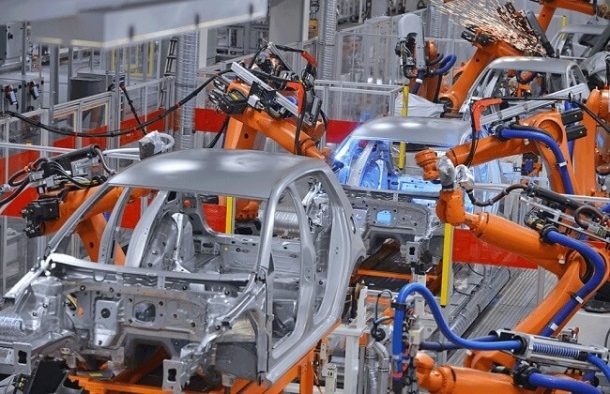 NAA Member News: Enginuity – Emerging skills project: delivering courses for future skills
The Emerging Skills Project builds on the great work carried out last year on Foresighting and enables down-stream activities of the Skills Value Chain to be trialled.
Many employers in the automotive sector – large and small – were active participants in Foresighting in 2020 as a means of identifying future capabilities and competencies in industrial digitalisation and electrification.
The Emerging Skills Project inherits these and is developing CPD units to deliver them at small-scale through the Institutes of Technology and other partners. In practical terms, this gives the opportunity to employers for free training to existing employees because the project is being funded by the Department for Education. The project runs to 31st December 2021 with the delivery phase being carried out mainly after the summer holidays.
The High Value Manufacturing Catapult (HVMC) is contracted to deliver the project in collaboration with other HVMC centres – the National Composites Centre, the Manufacturing Technology Centre and CPI – and Enginuity.
SCOPE OF THE PROJECT:
The units being developed are in the areas of industrial digitalisation (2 areas: data and digital manufacturing); electrification (again 2 areas: batteries as a component and power electronic motors and drives); additive manufacturing and composites. All these units are at levels 3, 4 and 5. There will be a range of units developed with each standing on their own and to be delivered across 1 or 2 days with a mixture of online learning and (virtual) face to face delivery (until circumstances dictate otherwise).
The units will be offered to all employers who are interested. There is no limit to the number of units employees can take.
PROGRESS TO DATE:
Electrification
• 6 units have been identified for batteries:
1. Electric vehicle awareness
2. Carry out the isolation/lockout and re-energising of Automotive Electric Vehicles
3. High Voltage battery and systems assembly
4. Automotive electric vehicle charging
5. Repairs, rework and high voltage component replacement
6. Diagnostics in automotive electric vehicle systems and batteries
• The pilot delivery phase of units 1 and 6 will be held in July 21 – see Eventbrite links below:
Unit 6 – Weston College – 29th & 30th July: https://www.eventbrite.co.uk/e/159950962635
• Units 1 and 6 will also be run after the Summer break along with the other units – watch this space!
• If these are of interest, please contact neill.goodliffe@enginuity.org for more details on the unit content
Additive Manufacturing
• 4 units are currently under development:
4. Health & Safety in Additive Manufacturing
5. Powder Handling in AM
6. Manufacture in AM
7. Post Processing in AM
• The pilot delivery for units 4 and 5 will also be held in July 21 – see Eventbrite links:
Unit 4 – Uxbridge College – 12th July: https://www.eventbrite.co.uk/e/159951967641
Unit 5 – Uxbridge College – 13th July: https://www.eventbrite.co.uk/e/159952657705
Unit 5 – Birmingham Metropolitan College – 12th July: https://www.eventbrite.co.uk/e/159952850281
Industrial Digitalisation
Based on previous rounds of Foresighting, the unit specifications for the first tranche of IDT units are currently being scoped and will be published in July 2021 with CPD units to be offered after the Summer break
More information
If you'd like to find out more about the project, units being developed for electrification or kept up to date with progress and new units being offered, please drop neill.goodliffe@engunity.org a quick email and he'll add you to his list.