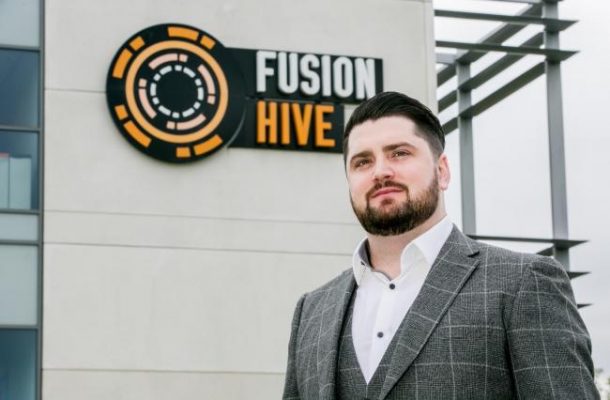 NAA Member News: Fitfactory Technology Announces Significant Achievements
Fitfactory Technology forms a key part of the SCALE Digital Ventures Group, a collection of specialist software companies who provide leading digital transformation and innovative solutions across all sectors within the manufacturing industry.
Fitfactory Technology has announced a series of significant achievements since Jason Pritchard joined the company in May 2021 as Group CCO, and was later promoted to Group MD in July 2021 and again to Group CEO in March 2023.
Under Jason's leadership, the following milestones have been achieved:
2021:
• Opened a new office in Stockton-on-Tees and grew the Cardiff office by two members, expanding the company's reach and capabilities.
• Created the company's Values and Mission statement, bringing together Fitfactory Technology Ltd, Valuechain Technology Ltd, Vision Intelligence, DNA.am, SMS Technology Ltd and Virtual Learning Factory to create SCALE Digital Ventures as a house of brands.
• Performed a senior management restructure across the group creating and delivering a bottom-up fluid communications structure.
• Worked on and in a multitude of Innovate UK-funded projects to accelerate the company's digital product range to support SME manufacturers on their journey to NETZERO and beyond.
• Successfully led the company to C100% ARR growth in the first year. Increased overall turnover by C40%.
2022:
• Opened a new office in Glasgow and successfully re-shored developers' full job roles.
• Increased the Stockton office headcount to 7 full-time well-paid jobs.
• Continued to support Make UK as a regional board advisor on Digital Transformation for SMEs.
• Successfully launched global partnerships in India, Canada, China, Australia, and America to strengthen the company's global presence and growth.
• Jason was appointed as a Regional Board advisor for the North Automotive Alliance with the likes of Bentley and McLaren to support the automotive SMEs on digital transformation and sustainability.
• Successfully led the company to C85% ARR growth in the first year. Increased overall turnover by C45%.
2023:
• Jason was successfully shortlisted for Tees Business Leader of the year, following the nomination from his team who admire Jason's approach to management and leadership.
• Jason has been promoted to Group CEO, following the great successes the companies have achieved in the past 22 months since he joined.
Looking ahead to the future of Fitfactory Technology, Jason plans to continue growing the Stockton office team by another 50% with more full-time employees in 2023, as the company remains committed to driving innovation and digital transformation for its clients.
Fitfactory Technology is excited to announce the upcoming release of its new cloud-based ERP system, which represents the next generation of scheduling and production management software. Built using the latest coding technologies and integrating advanced AI capabilities, this system will revolutionise the way businesses manage their operations.
The new ERP system will allow users to enjoy a user-friendly interface that streamlines the scheduling and production management process. The software uses predictive analytics to anticipate potential bottlenecks, so users can proactively manage production timelines and avoid delays. Additionally, the system integrates with existing enterprise software solutions to ensure that all operations are synchronised and streamlined.
One of the most exciting features of the new ERP system is its advanced AI capabilities. Fitfactory's AI algorithms are designed to learn from user behaviour and adapt to their preferences over time. This means that the system will become more efficient and effective the longer it's used, helping users achieve even greater productivity gains.
Overall, Fitfactory believes that its new ERP system represents a major leap forward in scheduling and production management software. Watch this space as Fitfactory will be sharing more information about its capabilities and availability in the near future across its LinkedIn profile and company website.
For more information on Fitfactory Technology and its innovative digital transformation services, please visit: www.fitfactory.com
Contact: Jason Pritchard, Group CEO, SCALE Digital Ventures
Email: Jpritchard@fitfactory.com