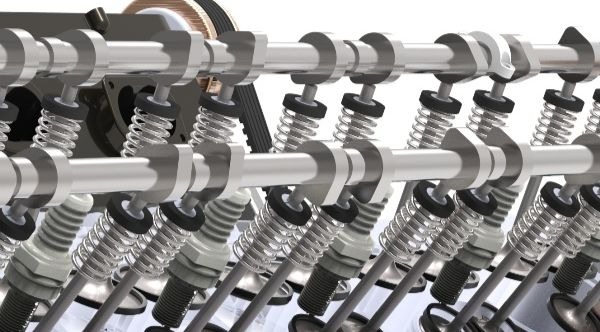 NAA Member News: Force Technology research programme with Lancaster University's Centre for Global Eco-Innovation
Working with Lancaster University's Centre for Global Eco-Innovation and the University's Engineering Department, Force Technology's latest research programme started as an MSc project which led into a three-year PhD project by research…
The industry-led project, "Predictive Valve Spring Dynamics for Valve Train Optimisation", is focused on optimising engine valvetrain performance and emissions in engines, for use in motorsports, automotive, rail and marine applications.
Finite element analysis and predictive dynamic analysis have been used to develop an optimised approach for the design, simulation and test of valve and injection springs for use in high performance engines.
The project is due to complete very shortly and the outcomes of the technical project have so far surpassed expectations. When working with Universities, finding the right team that understands the needs of the business as well as the benefits of research, engenders the best result.
The structure and business interfaces at Lancaster University are very well organised to give the best support for business. All individuals involved in the Lancaster programme, from graduate, lecturers, professors, administration and management, have been hugely enthusiastic and supportive. The MSc and PhD by research projects are a great way to engage with the University to develop businesses technologies. Lancaster University's MSc and PhD by Research programmes for business give excellent value for money.
For further information on the research programme, or to get in touch with Lancaster University, please click here