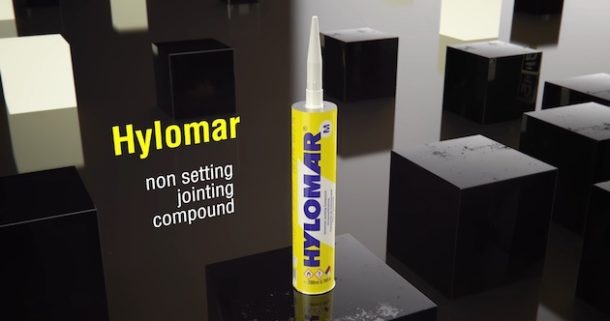 NAA Member News: Hylomar releases product videos
Hylomar has created a series of marketing videos demonstrating how to use its products on different application processes, with the first video being released on 10th August…
The first video shows the application of Hylomar M on an industrial gearbox, with detailed technical information including usage rates and application method.
Currently these videos are being translated into 6 different languages – German, Chinese, Japanese, Spanish, Italian and French – to support the growth of the brand in these markets with the most recent venture into the Japanese automotive aftermarket.
Ken Thompson, Director of Hylomar Ltd commented "We have sent the first video to several of our export customers as well as UK-based engineers for feedback prior to release and we had some really good comments. There are many experienced engineers who have grown up using Hylomar either in their workplace or repairing their car engine or gearboxes. We now need to engage a new generation of engineers and introduce them to the benefits of using Hylomar non-setting sealant."
The first of these videos is available on You Tube: https://youtu.be/i3TW_Dr3yzA
Hylomar Limited manufactures a wide range of high performance sealants and adhesives used by some of the leading OEMs in the world of automotive, aerospace and power generation.
Hylomar products are also widely used and respected in the automotive, aerospace and industrial aftermarkets with Hylomar M probably being the leading non-setting gasket & jointing compounds in the world.
Unlike many other sealant and adhesive companies, Hylomar is a manufacturer and a product formulator. Therefore, if commercially viable, it can develop products to specific customer requirements.
For information of any of the products Hylomar offers please visit www.hylomar.com