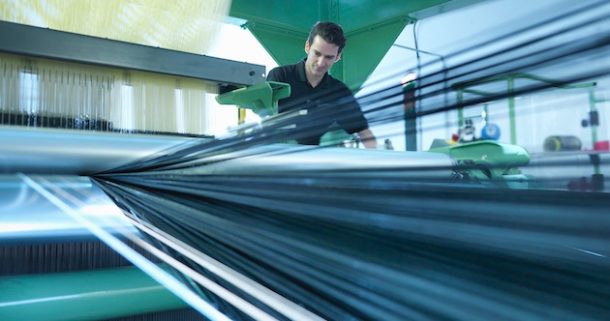 NAA Member News: Jaguar Land Rover and Sigmatex win funding for lightweighting projects
Jaguar Land Rover and Sigmatex have won funding for two projects focusing on lightweighting technology, a key enabler in next generation low carbon vehicles…
At the Zero Emissions Vehicle Summit, the Prime Minister announced further support for the research and development of low carbon vehicle technology in the UK through a grant investment of £22 million.
Made through the Advanced Propulsion Centre (APC), the funding will enable two R&D projects run by UK-based consortia to drive the development of innovative lightweight vehicle and powertrain structures, building on the UK's leading-edge capability in this area.
Automotive Minister Richard Harrington said: "These projects will make vital progress towards making electric vehicles lighter and more efficient and support our ambition to increase the number of electric vehicles on Britain's roads. Through our modern Industrial Strategy and the Zero Emission Vehicle Summit, we've made clear our commitment to supporting the transition to low and zero emission vehicles as we build on our automotive manufacturing strengths to make the UK the global leader in new technologies for cleaner, greener transport."
Led by Jaguar Land Rover and Sigmatex, each project focuses on lightweighting technology, a key enabler in next generation low carbon vehicles. By reducing vehicle mass, the technology will improve efficiency and environmental performance, to improve the range of electrified vehicles and reduce the emissions of transition technologies. Jointly valued at £45 million, including the grant funding through the APC, the projects aim to create or safeguard around 1,500 UK jobs, as well as save 2.5 million tonnes of CO2.
Jaguar Land Rover's Project, Tucana, brings together a consortium of world-leading academic and industry partners with the aim of delivering stiffer and lighter vehicle structures, to boost the performance of electrified vehicles. Project Tucana will deliver this vision by developing world-leading cost effective, scalable carbon fibre composite solutions. In doing so the project will allow the true environmental credentials of electric vehicles to be realised by enabling wider adoption. Tucana will deliver this step-change by addressing structural performance at a design, material and volume manufacturing-level which is currently unmet across the industry.
Led by Sigmatex, the ARCS (Affordable High Rate Composite Structures) project seeks to develop a high-volume, low-cost carbon fibre textile and material handling process. New methods will simplify the production process, while drastically increasing the rate of production and productivity. The project addresses the application of affordable lightweight technologies needed to make the transition from conventional components to next generation lightweight solutions. In addition to strengthening the UK's supply chain, the technology developed will position the country as a global leader in lightweighting technology.
Since the APC was established in 2013, it has invested in 41 UK-based projects collectively valued at £715 million, including £343 million worth of grants. All projects have the aim of helping vehicle manufacturers and suppliers to develop innovative, low carbon propulsion technologies. In total, the projects will help to save 39.7 million tonnes of CO2 – equivalent to 2.2 million cars off the road – and to create or safeguard nearly 24,000 UK jobs.
Professor Dr. Gero Kempf, Chief Engineer, Jaguar Land Rover said, "With the grant awarded to Project Tucana, we can take an industry leading role in the development of next generation technologies specifically, lightweight body structures. Together with industry experts and academia we will collaboratively deliver innovative carbon fibre solutions, achieving a performance that will further enhance driver experience for future premium electric vehicles."
Scott Tolson, Chief Executive of Sigmatex, said: "This project will enable us to tackle one of the biggest barriers to greater adoption of lightweight composite materials in the automotive sector – cost. By doing so we expect to make a significant impact on emissions, achieve greater fuel efficiency in vehicles and, most importantly, generate and safeguard many jobs for the long-term in the UK. This project will truly position the UK as leaders in this technology. On behalf of Sigmatex and our project partners, I would like to thank the UK Government and the Advanced Propulsion Centre Ltd for supporting this game changing project to create the next generation of advanced composite materials and a more robust UK supply chain for high volume carbon fibre composite parts to the Automotive industry."