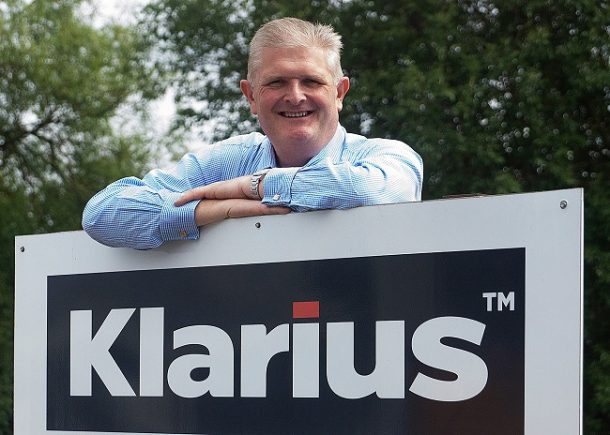 NAA Member News: Klarius is Business of the Year – again
Staffordshire Chambers of Commerce has recognised The Klarius Group of Companies with several honours at its annual business awards – including Business of the Year…
The Staffordshire Chambers Business Awards celebrates the determination, resilience and creativity demonstrated by businesses in the region.
Klarius was awarded Business of the Year, sponsored by HSBC, as well as Large/Medium Business of the Year sponsored by Dains Accountants. To cap a highly successful evening for the Cheadle-based manufacturer, the company was also nominated as one of the Top 3 Manufacturers of the Year sponsored by Michelin. Klarius was lauded for championing quality, continuous improvement and diversification – all while gaining new customers and market share during the pandemic.
Speaking after the ceremony, Mark Brickhill, CEO at Klarius, said: "First, I'd like to congratulate our hard-working team, which has adapted brilliantly to recent challenges and made these award wins a reality. Thank you to the Staffordshire Chambers and to our suppliers and customers, without whom this would not have been possible. We are all proud to be recognised by Staffordshire Chambers of Commerce with these prestigious awards, and to be a part of such an outstanding range of companies in the local area."
The Klarius Group of Companies includes NAA Member, Klarius Products, the UK's largest manufacturer of aftermarket exhausts (and a previous NAA Company of the Year winner), Emissco, a producer of fluids and aerosols as well as KM Tools, a leading manufacturer of specialised machines.
You can watch the Klarius award announcements at the 2020 Staffordshire Chambers Business Awards ceremony here:
Klarius Products is a dedicated Emission Control Products manufacturer and supply company servicing primarily the UK and EU markets. The business supplies type approved exhausts, CATs and DPFs designed, developed and manufactured in the UK and delivered via its own logistics operation. Klarius Products operations are centred on the manufacturing, R&D, test track, logistics and stock facility hub based in Cheadle in the UK.