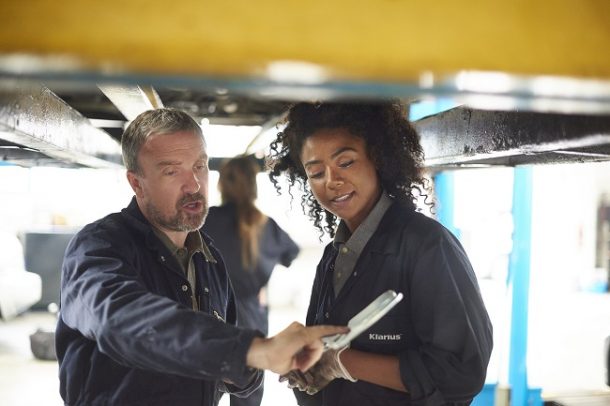 NAA Member News: Klarius Products hires four new apprentices
Cheadle-based Klarius Products is offering aspiring young professionals the chance to build a career in engineering, with the business hiring four new apprentices.
The largest UK manufacturer of aftermarket exhausts, Klarius is looking for applicants to join its Administration, Maintenance, Technical and Quality departments.
Mark Brickhill, CEO at Klarius, said: "It is imperative that young people are given opportunities in engineering. At Klarius, we are committed to providing apprenticeships to candidates wishing to improve their skills and learn a valuable trade. The current apprenticeships cover varied aspects of our business, from product development to administration.
"As a business, our recent successes, both sales growth and winning Staffordshire Chambers of Commerce Business of the Year 2020, has been driven by the specialist knowledge of our workforce. Our continued growth therefore relies on ensuring that we expand our expertise and pass down skills. We work closely with Staffordshire University and training centres to ensure that we are providing local people with the right opportunities to build a successful career in engineering."
Other brands operating under the Klarius umbrella include KM Tools, a specialist builder of production machinery for the automotive and rail sectors, and Emissco, a manufacturer of liquids, aerosols, hygienic products and a leading UK distributor of Air1 AdBlue. This breadth of capability ensures strong performance across the Group, working with our suppliers and customers both across the UK and internationally.
Mark concludes: "As a proud UK business we greatly benefit from local engineering capability. It is important that we support our community and engage with young people via job opportunities, factory tours, visits to education centres, training and local events, this is a key part of our long-term business strategy."
For more information and to apply please visit the apprenticeships listing page here or search 'Apprenticeships List UK'.