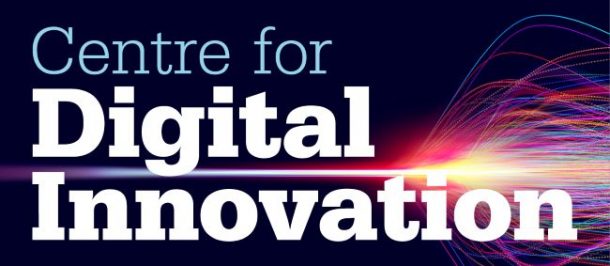 NAA Member News: Manchester Metropolitan University's Centre for Enterprise to deliver Innovation Accelerator for digital technologies
The Centre for Digital Innovation (CDI) will deliver an Innovation Accelerator for digital technologies that will make a significant contribution to Greater Manchester's development as a fairer, more prosperous leader in digital technology and innovation.
CDI will establish a supercluster of digital innovation, expertise and skills development across artificial intelligence (AI), cyber, industrial digitalisation (ID) and immersive technology (IT). The project will build on the University's unique innovation-led approach grounded in world-leading research to deliver a portfolio of activities:
• Technical research and development (R&D): providing access to cutting-edge technical expertise which addresses the key challenges holding back innovation in AI, cyber, ID and IT
• Business model and innovation capacity building: by supporting SMEs in the translation of knowledge gained from R&D
• Skills uplift: by developing an online digital skills platform that provides 24/7 access and remove barriers to skills development in the underrepresented areas and communities
• Community outreach to all boroughs of GM through inclusive engagement and empowerment, via a mobile showcase, to all citizens, groups, communities, SMEs and organisations.
Manchester Metropolitan will work closely with its partners across the consortium that includes Lancaster University, University of Salford, University of Manchester plus Greater Manchester Colleges Group and a range of private sector industry partners including Siemens, Barclays and the BBC.
The Greater Manchester Electrochemical Hydrogen Cluster (GMECH) will build on the work of the University's Manchester Fuel Cell Innovation Centre to accelerate the development and adoption of clean and efficient electrochemical hydrogen technologies.
GMECH will focus on the supply chains for electrochemical hydrogen technologies, helping to support the city's ambition to become Net Zero through the investment in research and development of advancing electrochemical and hydrogen technologies. It will become an innovation cluster, taking a collaborative approach to provide the facilities, expertise and investment needed.
The project will operate across two strands:
• Technical research and development (R&D) that aims to generate new knowledge, ideas and solutions to hydrogen-based technologies; and
• Capacity-building support where these technical R&D projects are accessed and applied through business model, product and service innovation.
The consortium includes Manchester Metropolitan (Centre for Enterprise and Manchester Fuel Cell Innovation Centre), University of Manchester Royce Institute, the National Physical Laboratory and a range of industry partners including Cadent, SSE Energy Solutions, Electricity North West, First Hydrogen, Bosch and the NatWest Group.
Mandy Parkinson, Director of the Centre of Enterprise at Manchester Metropolitan and project lead, said: "By utilising the expertise across the consortium and partnering with industry, we'll be accelerating the innovation potential for our SMEs to deliver technologies that will help to reach the region's Net Zero and digital ambitions.
"Manchester Metropolitan will play a pivotal role in bringing this expertise together and supporting our SMEs which will create new jobs and growth in the regional economy and further afield."
Innovation Accelerators is a £100m pilot programme funded by the Department for Science, Innovation and Technology (DSIT) shared across three regions – of which Greater Manchester is one – and has been allocated using a pioneering 'locally-led' approach.