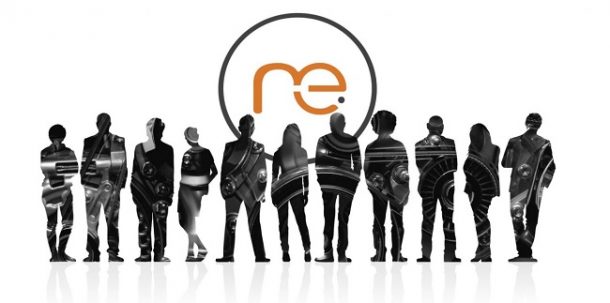 NAA Member News: Melo has Rebranded
Melo gains a new logo, website, marketing materials and social media presence.
Thanks to our exponential growth over the past nine years, we knew it was the right time to take a new, bold approach with a rebrand, coinciding with a sleek, easy-to-use website.
As the market is ever-evolving, we know how important it is to change with the demand and adapt, while simultaneously maintaining the same standards our customers know and expect from us.
Therefore, we continue to innovate together, and so we wanted our brand to align with our company's values, as well as the future-proof products and services we offer.
Phil Hudzik, CEO commented "We have spent the last decade focusing on the needs of our customers, striving to help them on their path to achieving excellence, but now the moment has come to look in the mirror and make sure we move with the times the way we are known for: without compromise and without cutting corners.
Last year was a roller coaster ride, and now is the right time to make Visual Management solutions the sole focus of our attention.
My expert team and I have worked tirelessly to deliver a new, cutting-edge look that better represents MELO.
The new logo, website, marketing materials and social media presence are being combined with the positive attitude, high-quality offerings and problem-solving talent that is a mainstay of MELO World.
I also want to take this time to reveal that we have made the decision to branch out and launch a new sister company, Safety Outlet, that is devoted specifically to sourcing and supplying all things safety. Watch this space.
Thank you to everyone who has helped get us where we are today. We look forward to continuing to share the MELO standard!"
What's New?
With our customers in mind we have worked tirelessly over the past few months to redesign our website, make it more user-friendly, and to really showcase what MELO has to offer.
This new layout will allow you to browse all of our visual management solutions, and gain a better understanding of our bespoke services, and how they can integrate into your company.
We have also simplified the contact us option to directly explain your specific requirements.
You can now scroll through our all-new visual showroom!
Introducing: Safety Outlet!
To coincide with this new phase of MELO World, we are excited to announce the launch of our sister company, Safety Outlet.
This new e-commerce business can supply high-quality safety equipment for all aspects of your business.
It has its own identifiable image, style, and products, with all the same quality standards you've come to know from MELO World.
What Can You Do?
Visit our new website and see what's new! And follow Safety Outlet on: