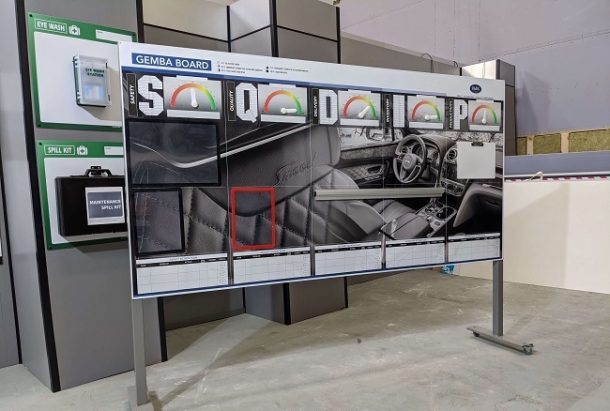 NAA Member News: Melo World diversifies to produce COVID-19 solutions
Melo World makes signage and communication boards for companies such as DHL and Jaguar Land Rover, but more recently has been helping to support businesses by providing COVID-19 solutions…
Over the past few months, Melo World – based in Widnes, Cheshire – has created a range of COVID-19 products to help reopen businesses and protect their employees. Its range includes Sneeze Guards for Desks, Clear Pop-Up Barriers, Floor Markers and Awareness Signage. The company has recently added a new range of Test and Trace products to help support the Hospitality industry, who plan on using NHS COVID-19 App for Test and Trace.
Throughout October NAA Members can get 10% off our COVID-19 Range by placing orders online at https://meloworld.co.uk and using NAAMEMBER10 during checkout
Despite COVID-19, Melo World is still innovating solutions, designing and installing signage from display signs to safety boards for business across the North West of England. Its main aim is to provide the visualisation tools for enhanced functionality in day-to-day operations while promoting customers' brand awareness.
Looking to review or implement LEAN or 5S Standards? Clearly defined areas facilitate the smooth running of all working environments, but for warehouses and manufacturing, they are essential. Melo World can help you on your LEAN transformation by co-ordinating your workplace with its solutions based on your requirements.
Notice Boards/Station, Safety Solutions, Signage & Display Solutions or Shadow Boards – Melo World can do it all.
Contact Melo today for more information on how it can help your business and say Hello to Melo!
Call: 0151 556 7546
Email: info@meloworld.co.uk
Website: https://meloworld.co.uk
Also on Facebook, Linkedin and Twitter.