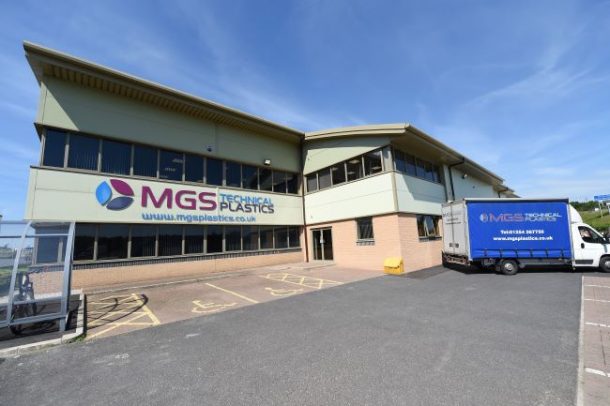 NAA Member News: MGS Technical Plastics Celebrates 10 Years of Manufacturing Excellence and Looks Forward to a Bright Future
MGS Technical Plastics has been manufacturing at its modern Lancashire facility for 10 years.
In 2013, MGS upgraded from its previous premises in Bolton to its current location in Blackburn. Since the move, the company has made continuous investments in its facility including an extension that expanded the warehouse and offices.
The facility is home to its manufacturing and assembly facility with 18 injection moulding machines, an onsite tool room, and offices. The company has grown to 60 employees, ranging from operators, apprentices, engineers and directors.
The true success of the company comes from the team at MGS, a team that is determined, united, and driven. MGS has been committed to its local community, from raising funds for local causes to taking on community challenges and volunteering.
Andy Greenwood, Production Team Leader, says: "Since being in the new facility, it is a better working environment and a great place to show customers around".
Over the last six years, 75% of machinery has been replaced. Significant investments include, in 2018, expanding its service offering by purchasing a 900T Krauss Maffei Machine, with further development made in adding two 50T electric Demag machines in 2022.
Other notable investments included solar panels and LED Lighting to improve the energy usage at its facility, a Faro Arm for scanning components in the quality department and a central feed system for manufacturing.
The facility has been transformed with purpose-built racking for the warehouse and assembly workstation for an efficient working environment.
MGS has invested in an Enterprise Resource Planning (ERP) System to integrate its departments together fully. Alongside this, it has invested in Thingtrax, a machine monitoring system, that is connected to its current ERP System, which provides complete transparency to its manufacturing efficiencies.
The past five years have also seen the growth of automotive customers for MGS. The company has been certified for IATF 16949:2016, the automotive standard, and ISO 9001:2015 since 2018, and continues to maintain its standard.
Over those 10 years, as the company has grown, there have been many management changes – John Sturgess, the long-serving Managing Director is Chairman, and Neil Garrity is now Managing Director.
In 2018, MGS Technical Plastics brought Mark Preston and Judson Smythe to the board as Sales Director and Technical Director respectively. Two new appointments to the management team were Chloe Maine, Sales Manager, and Margaret Johnson, Finance Controller.
Neil Garrity, Managing Director, says: "We are a different company to when we first moved to our Blackburn location. We have made the investment in our machines and systems, and ensure we are continuously training our employees."
"In another 10 years, we can look back and see how far we have come from 2023. There are many exciting times ahead, next year we are celebrating 50 years of manufacturing. A great milestone for our company".
As of April 2023, the company has opened a new warehouse shipping location allowing it to expand its warehouse facility and manufacturing area.
Further investment in the assembly department includes an additional pad printer driven by demand from new projects, and in the manufacturing department, three new electric injection moulding machines.