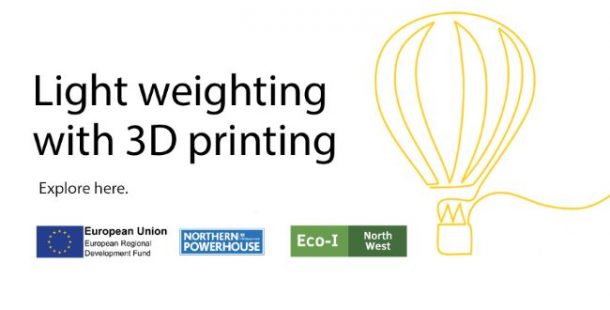 NAA Member News: MMU – Lightweighting with 3D printing
An invite to explore how you can access 3D printing expertise and technology insights to save weight, costs and improve performance.
3D printing is changing the automotive industry. You can improve performance whilst lowering lead times as you access funded 3D printing workshops to identify the opportunities for your small business.
Additive manufacturing is one of the most exciting, emerging technologies of the 21st century and Manchester Metropolitan University is at the forefront of making this technology accessible to businesses by helping them understand how to use and benefit from its application.
Exclusive to automotive SMEs, Manchester Met would like to invite you to an online webinar to meet the team and explore how your business can benefit from their expertise and technology.
A free, no obligatory Q&A session:
17th February at 9:00am
RSVP and register your spot here
For an informal conversation to discuss the workshops email Johnny Reay at j.reay@mmu.ac.uk or click the link below and someone will be in contact with you to secure your spot!
Explore the programme here
*Eligibility applies