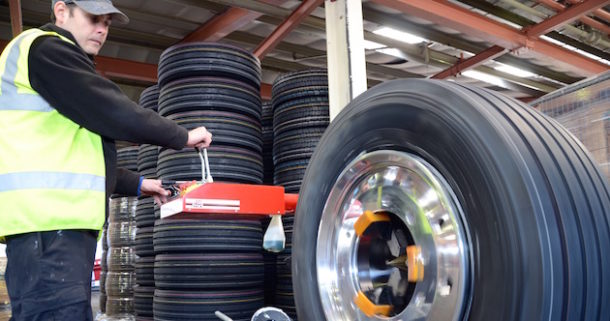 NAA Member News: Motor Wheel Service Distribution (MWSD) announces senior management restructure
Motor Wheel Service Distribution (MWSD) has announced a senior management restructure to prepare the business for future growth following the launch of its German division and the impending EU Roadworthiness Act implementation…
Company founder and owner John Ellis becomes Chief Executive and Matthew Mardle, who joined the business earlier this year as Operations Director, takes the title of Chief Operating Officer.
Kevin Ryan maintains the specialist product development and client advisor role as Chief Technical Officer and Clive Maudsley is now Chief Financial Officer.
Michael Payton maintains his position as Marketing Director.
Already this year MWSD has launched MWheels GmbH, as it looks to create strong retail ties to connect with the German and wider European aftermarket, and has continued to spearhead the CV wheel safety campaign which will be realised when the EU Roadworthiness Act comes into effect in May 2017.
Ellis said: "MWSD has invested heavily in its infrastructure this year, improving its penetration into UK and European markets as well as introducing personnel who are needed to maximise these developments. It is imperative this senior team has very focused targets to deliver the growth for which we have planned.
"With the launch of MWheels GmbH we have firmly showed our commitment to the European market, especially Germany, and the imminent legislative changes mean that every CV operator in the European Union will need a full aftermarket structure in place to support its wheel purchasing and fitting operations.
"We are in a unique position to work in partnership with the industry to deliver steel and forged aluminium products and solutions which ensure compliance, and also make sure that the vehicles are delivering maximum profit-per-kilometre by operating on the right wheels and axles."