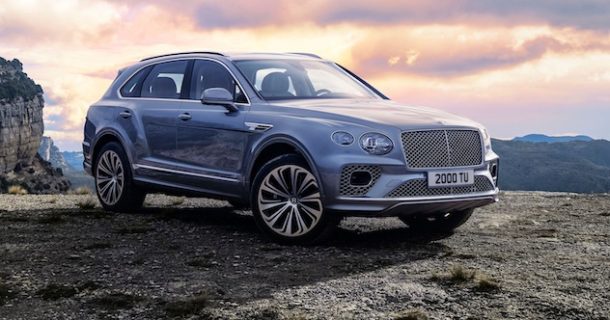 NAA Member News: New Bentley Bentayga
On 30th June Bentley announced details of the new Bentayga – the first car launched under Bentley's Beyond100 business plan…
More than 20,000 Bentaygas have been handcrafted since the car's launch, which is more than any of its competitors.
A new exterior design adopts the Bentley design DNA now prevalent across the entire model range.
Introducing the very latest onboard technology and an even more cosseting cabin, the new model is significantly revised both inside and out.
The new Bentayga V8 is to be followed by plug-in hybrid and performance-orientated Speed models.
At launch, the Bentayga was the fastest, most powerful and most exclusive SUV in the world. The result of a £840 million investment programme, it created 1,500 jobs in the United Kingdom and ensured Bentley was the first luxury brand to offer an SUV.
In 2019 the Bentayga accounted for 45 per cent of the company's global sales.
To read more about the new Bentayga click here