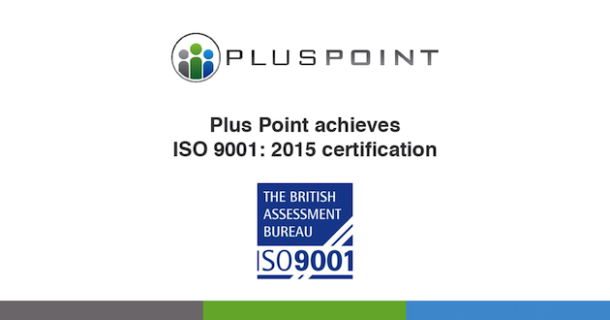 NAA Member News: Plus Point Achieves ISO 9001: 2015 Certification
Automotive technical services company Plus Point has achieved the internationally recognised ISO9001: 2015 certification; establishing it as one of the leaders in its field…
The company has now earned the right to display the coveted British Assessment Bureau quality shield and ISO 9001: 2015 logo to demonstrate its conformance to the ISO9001: 2015 standard which was first introduced in 1987.
The independent assessment was conducted by the leading certification body, The British Assessment Bureau. It demonstrates Plus Point's commitment to providing a quality, consistent processes throughout its service offering.
Speaking about the award, Plus Point Managing Director Mark Sweeney said, "We're extremely pleased to have been awarded ISO 9001: 2015. We're a quality auditing business at our core and we are process driven from the top to the bottom of the business. To have been recognised by the British Assessment Bureau illustrates to our clients and other stakeholders that we are a business that achieves quality in all its processes. "
The certification requires organisations to demonstrate that they do what they say they do, and that they have a Quality Management System in place to ensure consistency and improvement; leading to high levels of performance and customer satisfaction. Certified organisations are committed to continuous improvement and are assessed to ensure progress is being maintained.
Plus Point supplies a quality auditing and control service to tier one and two automotive manufacturing suppliers. It works with manufacturing facilities operating in time critical environments to reduce production line down time should there be any issues with the supply chain. It is therefore imperative that Plus Point is able to demonstrate its commitment to providing strong and stable processes and procedures.