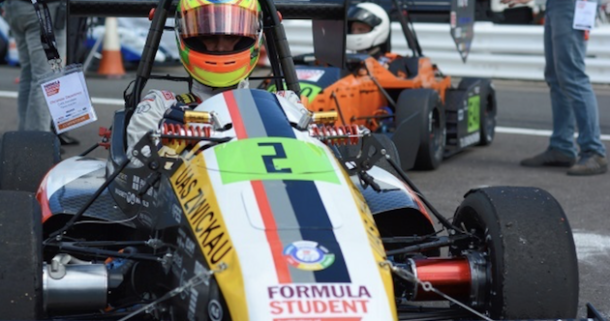 NAA Member News: Potential for NAA Members to Help Local Formula Student Teams
Formula Student will be in its 20th season next year. Last year 80 universities from around the world took part, with Cardiff University winning the series based on the design, performance, endurance and cost of its race car. This is a highly regarded series within the automotive community, with patrons such as Ross Brawn and sponsorship from many leading companies…
The cars can cost anything from a few hundred to a few hundred thousand pounds and can go from 0-60mph in less than three seconds. The competition acts as a testing ground for the next generation of engineers, and almost every F1 team and major motoring company includes Formula Student alumni.
Within the NAA there are companies who could help local universities achieve better results by assisting them with their specialist knowledge and products. For example, NAA member Camcoat applies exhaust and other coatings free of charge or for a modest charge. This is appreciated by the students, usually the cream of the engineers, who could be potential employees or specifiers of automotive products after graduation.
If you are interested in getting involved with Formula Student please contact petercarter@camcoat.com who is contacting these universities to see how we can best help them.