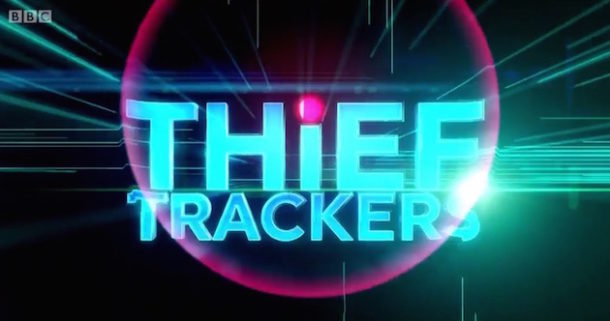 NAA Member News: Scorpion Automotive makes national TV debut on BBC Thief Trackers
Scorpion Automotive, UK-based designer and manufacturer of Vehicle Security, GPS Stolen Vehicle and Fleet Management Tracking Systems, was recently featured on the BBC, providing a nine-minute insight into the accuracy and effectiveness of ScorpionTrack's GPS Stolen Vehicle Tracking solution and 24/7 tracking team, who work with Police Forces in the UK and Continental Europe to track and recover cars, motorcycles, vans, trucks, tractors, farm equipment and boats…
The programme tells the theft story of one of Scorpion's celebrity clients. Winner of Strictly Come Dancing and actor in Holby City, Casualty & Waterloo Road, Tom Chambers' much-loved motorcycle was stolen, but faced with unusual circumstances, did Scorpion Automotive's GPS tracker technology and 24/7 tracking team help him get it back?
You can find out by watching Thief Trackers, featuring Scorpion Automotive and celebrity client, Tom Chambers, on BBC iPlayer. Follow the link to BBC iPlayer and watch from 6m 46s: http://www.bbc.co.uk/iplayer/episode/b07ynztp/thief-trackers-series-2-episode-2
Scorpion Automotive has also announced the expansion of its manufacturing facility into a second purpose-built factory adjacent to its Chorley Lancashire (UK) HQ offering a further 6,500 sq. ft. of work area.
Located a few minutes' walk away, the new manufacturing facility is in close physical proximity to Scorpion HQ which houses R&D, technical, quality, sales and marketing functions.
An expanding range of products and rising UK and export demand has also led to an increased headcount, with new jobs created within its production, 24/7 tracking and sales & marketing departments.
Mark Downing, Managing Director, commented: "This move marks a major milestone in Scorpion's 43 year history necessitated by an unprecedented increase in UK sales of our GPS Stolen Vehicle & Fleet Management systems and an upturn in export sales and enquiries following the Brexit referendum decision. The weakness of the pound sterling is working to our advantage as it has opened up more opportunities for export, and weakened the position of our competitors who buy-in their finished products from overseas. This has had a positive impact across all our product lines, particularly vehicle alarms, immobilisers, LED lighting, custom electronics design and manufacture."
Subsequent to Brexit, Scorpion is finding that the UK offers a more attractive proposition to customers who might previously have looked to the Far East for supplies. The movement in the exchange rate coupled with a stronger technical design capability, shorter lead times, better communication and better quality have led to an upsurge in orders.
To meet this rapidly rising demand Scorpion has an ongoing capital investment programme with new machinery installations going into the new site including an additional state-of-the-art automatic surface mount electronics production line, new automated conformal coating process machinery and new semi-automated functional testing equipment in support of Scorpion's growing line of vehicle LED and bulb failure modules, for which Scorpion is now recognised as a global leader.
The additional working space created by the move also facilitates improvements to Scorpion's 'flexible manufacturing cells', a lean manufacturing technique concerning the arrangement of production staff and work areas to achieve 'single piece flow' production. This technique enables operatives to most efficiently produce any Scorpion product required in whatever quantity. The facility is designed to house all production lines and staff, but with additional capacity to expand in the future.
The company's current certifications including ISO 9001 and TS16949 will be extended to the new site. The facility features several environmental and energy management aspects including energy efficient production practices, an energy efficient air replacement cooling system, LED lighting and natural light via skylights.
Mark added: "Our ongoing investment in people, plant and process improvement reinforces our commitment to build on our status as a world class, leading player in automotive security, telematics and electronics. Making this investment also reflects our commitment to leveraging workforce talent from the highly skilled labour pool that exists within the Lancashire region.