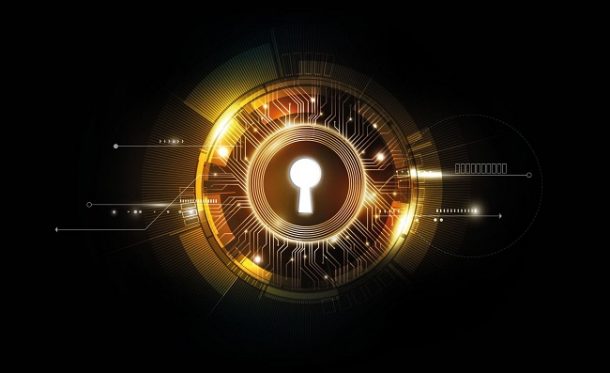 NAA Member News: Senseye launches industry-first ROI Guarantee
Uncertainty is feared by businesses everywhere, yet we're operating at a time when the economic outlook is as unpredictable as it's ever been…
Against this backdrop, a 'play it safe' mentality is understandable, but the irony is that it could be holding manufacturers back from investing in the sort of smart systems that would actually make them more resilient to whatever comes next.
Guaranteed rewards
In a bid to address this situation, Senseye has launched the ROI Lock scheme in partnership with a leading Tier One global re-insurer, to significantly reduce the perceived risk of investing in predictive maintenance solutions.
The guarantee is an industry first in predictive maintenance, with Senseye promising to reimburse customers with the subscription costs for its Senseye PdM software if the agreed downtime reductions fail to materialise.
Modern predictive maintenance software relies on advanced machine learning to help users reduce unplanned downtime and boost productivity. The trouble is that too many such systems fail to live up to their promises. Part of the problem is that predictive maintenance relies on leading-edge machine learning technology and has sometimes been treated more as a science experiment than as a reliable tool for building better businesses.
In contrast, the ROI Lock scheme means customers can deploy Senseye PdMwith total confidence. They literally have nothing to lose.
Senseye PdM uses proprietary algorithms to spot subtle patterns in the behaviour of industrial machinery and can often see a failure developing weeks, if not months, before it can impact on production. The system can be applied across a wide variety of industrial assets, from robots to CNC machines and motors and beyond. Customers are already reaping the benefits across a range of industries, from automotive and discrete manufacturing, to process industries such as oil & gas, and metals & mining.
Proven returns
So how can Senseye afford to shoulder the risk of new deployments? The simple answer is that experience has shown that any risk is minimal. Existing customers typically find that Senseye PdM reduces unplanned downtime by up to 50%, which is more than enough to recoup the cost of deployment within weeks or months, rather than years. In addition, users can experience a productivity boost of 55% and an increase in maintenance accuracy of 85%, which add to the benefits. These repeatable – and demonstrable – results are why a global Tier One reinsurer partnered with Senseye to bring this new offer to the market.
Unique features
No other product can successfully and economically scale to the level achieved with Senseye PdM. Beyond that though, there are even more unique points that deserve attention.
One is the ability for the system to learn from maintenance actions that are already part of the normal workflow, to the point where it can reliably forecast the Remaining Useful Life (RUL) of each asset. This is known as prognostics. It means, for example, that users can decide whether it's feasible to wait until the next planned shutdown to carry out maintenance work on a particular asset.
Senseye's Attention Index® is another unique feature of the software. Each time the system alerts the operator to a potential issue, the operator can provide simple feedback to indicate whether the information is of value. Over time, this enables the system to learn and flag up only those changes that the operator wants to see. This human-centric approach to PdM is a key benefit that enables Senseye PdM to not only adapt to changes in machine behaviour, but also adapt to different users and their experience levels. This is extremely helpful in deployments involving thousands of assets, where maintenance teams want relevant information about where their expertise is likely to have the greatest business impact, rather than risk being overwhelmed with non-urgent alerts.
Is it right for me?
ROI Lock is a standard part of the Senseye PdM offer. Under the current scheme, Senseye and the customer will agree upfront the level of downtime reduction they can expect. If the system doesn't deliver, the customer can claim a full refund.
Eligible customers need to sign up for a minimum of 12 months and include at least 50 assets in their subscriptions. Why not get in touch to find out more about what Senseye PdM could do for your business? After all, you have nothing to lose.