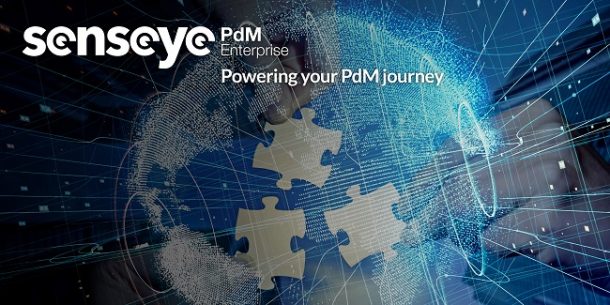 NAA Member News: Senseye launches Senseye PdM Enterprise
NAA Member Senseye launches Senseye PdM Enterprise – an open and extensible platform based off its award-winning product Senseye PdM…
Senseye PdM Enterprise allows customers and partners to leverage and build upon its Intellectual Property and knowledge; now experts across IT, data science, maintenance, quality and operations can customise and extend the software to own their PdM journey – using the most effective and proven tool in the world to do so.
The promise of Industry 4.0 has always needed a multi-disciplinary approach to be realised – modern industrial organisations thrive when silos are eliminated, and common tools used by teams in different areas of the business can all operate from a single source of truth. Effective Machine Health Management has never purely been for maintainers – logistics, supply chain, operations, engineering, IT, data science and financial controllers all need to cooperate to make sure that machines run with consistent quality, throughput and that they perform when and as they're expected to.
It's the ideal solution for digital acceleration and maintenance teams to collaborate and achieve real savings. Ensuring that the skills and experience that they contribute have maximum impact and ownership of this knowledge is retained in the organisation.
Learn more by downloading a copy of the Senseye PdM Enterprise brochure here and stay tuned for more updates soon by visiting their blog and following them on LinkedIn and Twitter.