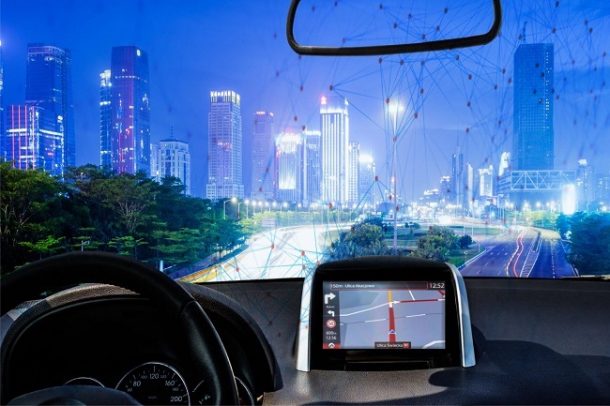 NAA Member News: Spark EV Technology joins Northern Automotive Alliance to expand opportunities for AI-based EV range prediction solutions
Spark's patented range prediction products use data from the vehicle, driver, route and atmospherics to confirm whether a driver can complete a journey given the battery's current state of charge (SOC)…
In real-world trials it delivers accuracy to within 1-2 km, outperforming all manufacturer systems it has been tested against.
Through more accurate predictions Spark builds driver trust that they can complete their journey without needing to recharge, removing range and time anxiety and thus increasing EV usage and adoption. Aimed at players across the automotive supply chain, Spark's technology can be installed into any instrument cluster or In-Vehicle-Infotainment (IVI) system, embedded in the vehicle or through the cloud.
Spark has joined the NAA to expand its reach within the automotive industry and supply chain, to network and learn from existing members and to look for new customers for its software solutions. It is aiming to expand its partner ecosystem, both to work with members on its own upcoming projects, and to contribute its own EV expertise to their projects and consortia.
The company recently announced three milestones:
Along with Warwick Manufacturing Group it has successfully won a major Innovate UK grant to design, develop and test an advanced predictive battery model which will integrate into its software. The model will use machine learning to adapt and understand factors such as battery health, age and the impact of environmental conditions to provide real-time individual capacity readings, further refining the accuracy of journey predictions, particularly as batteries age within EVs. The grant is being provided through the Office for Low Emission Vehicles (OLEV)'s Catalysing Green Innovation programme.
Spark is looking to work with NAA members on future Innovate UK and other government-funded projects, including Transport-Technology Research and Innovation Grant (T-TRIG) applications.
Additionally, it has received an investment of £160,000 from Turquoise, a London-based merchant bank specialising in energy, environment and efficiency, through Turquoise's Low Carbon Innovation Fund 2 (LCIF2). This is part of an ongoing funding round for the company.
Demonstrating the real-world value that its technology brings, Spark has also been selected for the Tech Nation Net Zero growth programme. It is one of just 30 companies chosen for the programme, which focuses on the top sustainable, carbon conscious companies that are helping the UK work towards achieving its goal to be net zero by 2050. "Joining the Northern Automotive Alliance provides major opportunities for Spark. We're dedicated to helping increase the take-up of electric vehicles. Becoming part of the NAA will enable us to network with members, highlight our technology and expand our reach. We look forward to working together at this exciting, transformative time for the automotive industry," said Justin Ott, CEO, Spark EV Technology.