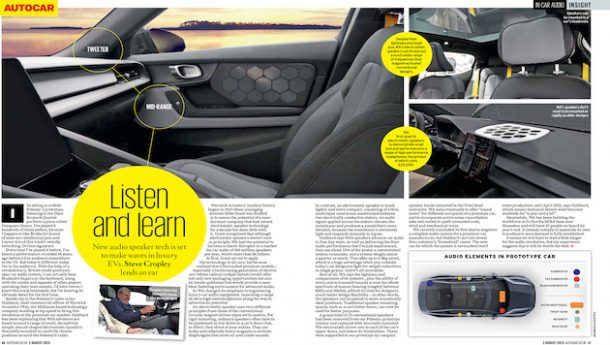 NAA Member News: Steve Cropley of Autocar Magazine visits Warwick Acoustics
Earlier this summer we invited Steve Cropley, Editor-in-Chief of Autocar Magazine, back to our HQ at Mira.
Steve had visited us 18 months earlier to see our research and development work on our unique automotive speakers and returned just after we had signed our first production contract.
Steve was the first journalist in the world to experience this revolutionary audio system in the demonstration vehicle and as you can see from the article, he rather liked it.
To read the full article, click here.