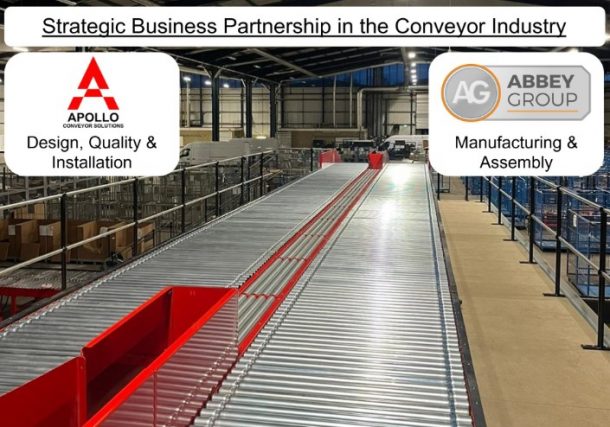 NAA Member News: The Abbey Group partners with Apollo Conveyor Solutions
The Abbey Group, a well-known manufacturer of high-quality products, has recently entered a new business partnership with Apollo Conveyor Solutions Ltd, a leading company in the conveyor industry.
This exciting collaboration brings together Abbey Group's expertise in manufacturing with Apollo Conveyor Solutions' extensive experience in designing and producing conveyor systems.
The partnership aims to leverage the strengths of both companies to provide customers with innovative and efficient conveyor solutions that meet their unique needs. With a shared commitment to excellence, Abbey Group and Apollo Conveyor Solutions are poised to make a significant impact in the conveyor industry and beyond.
If you have any Conveyor enquiries, projects or conveyor solutions that need looking at, please email sales@abbeygroup.co.uk