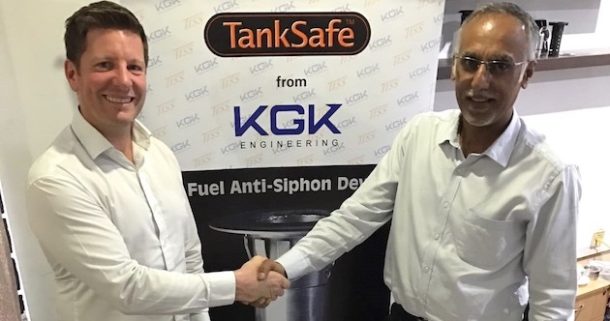 NAA Member News: TISS Continues Global Expansion with Indian Joint Venture
TISS Ltd, the world's leading authority on fuel security and siphoning, has announced the launch of a joint venture company in India named TISS-KGK Security Systems Pvt. Ltd…
The announcement comes as TISS also reveals that during the last 12 months over 180,000 TATA vehicles in India have been fitted with the TankSafe® anti-siphon due to an OEM factory-fit production agreement with the Indian vehicle manufacturing giant.
Over the past two years, fuel security experts at TISS and its joint venture partners KGK Engineering have been working on a TankSafe® device which can meet the demands of an expanding Indian market.
Ryan Wholey, CEO for TISS Ltd, said: "We are delighted to sign a joint venture partnership with KGK Engineering. India, like many countries, relies heavily on its commercial vehicle market and we intend to use this new company to extend our market reach throughout India and beyond."
Ashok Rao, Managing Director of KGK Engineering, added: "As soon as we met with TISS we knew its TankSafe® anti-siphon was a game-changer for the commercial vehicle market in India.
"We look forward to working with the TISS team to provide fuel security and safety to thousands of vehicles across the country."