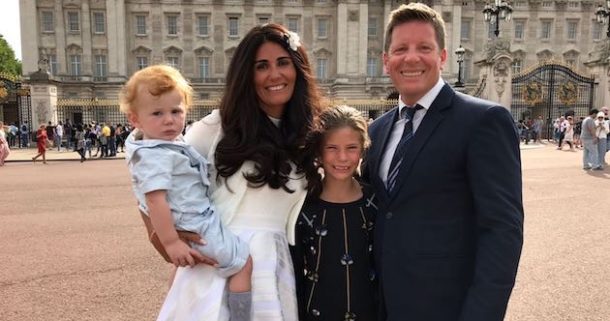 NAA Member News: TISS rubs shoulders with royalty
Blackpool-based TISS Ltd has been presented with its second Queen's Award for Enterprise at a reception at Buckingham Palace…
TISS CEO Ryan Wholey and his wife, Katherine, met with Prince Charles at a special reception on June 28th in the regal surroundings of the Palace Gallery, three months after being awarded for Innovation for its TankSafe® "Impregnable" device.
It was a family affair as Ryan and Kath were accompanied to the Palace by their children Layla, 10 and one-year-old Rowan.
The device has been on a global journey since the launch of the original 'Impregnable' in 2006. The product is sold in over 60 countries and through regular liaison with its global network of customers, distributors and OEM partners, TISS has made constant improvements to the device.
TISS won its first Queen's Award for Enterprise in 2014 for International Trade.
Speaking after the reception, Ryan Wholey said: "We were delighted to be invited to the Palace and speak to Prince Charles about the journey we have been on with our TankSafe® device. Our innovation has helped thousands of businesses across the globe protect their bottom line and His Royal Highness was very interested to hear about its impact on the environment."