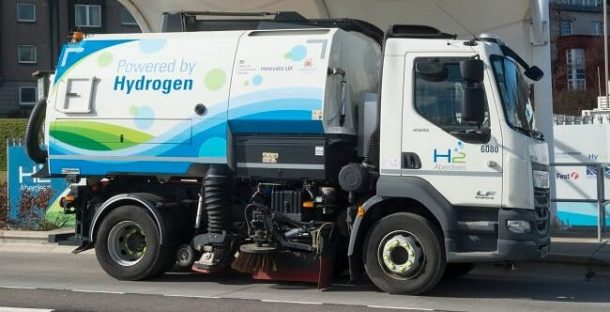 NAA Member News: ULEMCo Receives Investment Boost
ULEMCo has received funding to accelerate the deployment of hydrogen mobility technologies.
On 19 April, ULEMCo, the UK hydrogen fuel pioneer, announced the closure of a funding round of almost half a million pounds. The equity investment from Equity Gap and Scottish Enterprise will accelerate the growth of the company's roll-out of hydrogen mobility solutions.
ULEMCo has successfully converted large vehicles to run on hydrogen dual fuel, on hydrogen alone and in hydrogen fuel cells. The new funds will be used within the overall business plans to build ULEMCo's capability to support customers in Scotland, where demand for the company's technology is accelerating particularly fast. A number of cities across the nation appreciate the opportunity that hydrogen vehicle solutions provide to deliver practical routes to decarbonising their heavy duty utility vehicle fleets.
"Our customers such as Aberdeen City Council and other public sector fleet operators in Scotland have been important in our recent rapid growth", said Amanda Lyne, Managing Director of ULEMCo. "This investment will give us extra resources to widen our offer, and provide immediate practical routes to using green hydrogen as a transport fuel, something we know the Scottish government and its communities really understand. Creating demand for the use of hydrogen fuel now, enables investors to make the case for building a hydrogen infrastructure to deliver net zero emissions.""There is a strong call for cleaner mobility in Scotland", said Fraser Lusty, Director of Equity Gap. "ULEMCo's approach enables rapid deployment of hydrogen across utility fleets in the short term, and we believe it presents an ideal opportunity for our investors to support this important drive for cleaner air in our cities."