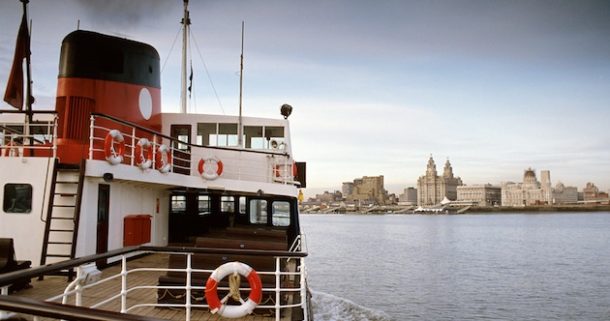 NAA Member News: ULEMCo Works on Hydrogen Fuelled Marine Engines
ULEMCo, the company achieving success with the use of ultra-low emission hydrogen-fuelled commercial vehicles in the UK, is looking into options for the marine sector…
The company is developing a demonstration marine engine modified to run on hydrogen as part of an international project.
ULEMCo has become a partner to the HYLANTIC project, the overall aim of which is to show that a cost effective and practical solution could be deployed across a range of existing vessel applications, and therefore contribute to reducing emissions in local ports and inland waterways.
As well as developing a hydrogen fuelled engine, a feasibility study will also be carried out to assess the sources of hydrogen locally in the Liverpool City Region that would be suitable for marine applications, where opportunities could exist for vessels such as those used for the Mersey Ferry and the Manchester Ship Canal.
ULEMCo joins the Universities of Cantabria, Porto, Ulster and Dublin City, as well as several private companies in delivering the HYLANTIC project. The work is funded by Interreg Europe, which supports local and regional authorities across Europe in achieving innovative and integrated solutions to a range of sustainability issues.
"We are very excited to be part of the HYLANTIC project, and to be adding this feasibility work on marine applications to our fast expanding vehicle portfolio", said Amanda Lyne, CEO of ULEMCo. "We shall announce progress with the demonstration hydrogen marine engine in due course."
The Atlantic Network for Renewable Generation and Supply of Hydrogen to promote High Energy Efficiency – 'HYLANTIC' project addresses global energy issues and focuses on the challenge of ensuring a sustainable and efficient energy supply with low carbon emissions.