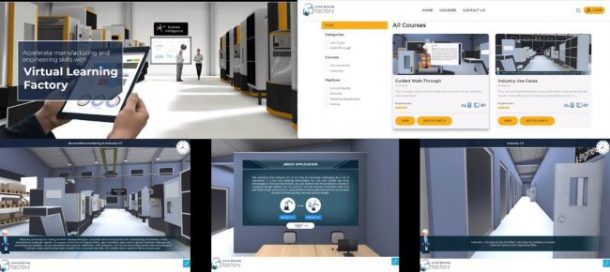 NAA Member News: Valuechain Virtual Learning Factory: Metaverse for Industrial Training
Valuechain and partner Simulanis have developed an exciting new "Virtual Learning Factory" that tackles the manufacturing skills gap head-on. It provides an engaging and immersive environment for learners to elevate their skills with the latest digital technologies.
Developed with the support of Ufi VocTech Trust, the platform ensures an unmatched learning experience that helps skill-seekers – from apprentices to experienced manufacturing professionals – to gain practical knowledge and hands-on experience proven to improve their productivity and cognitive performance.
See the introductory video here
We are developing a library of use cases tackling industry skills needs, and digitising real-life factories and would love to get your input on how the platform can help your business – come and talk to us at the "Innovation Alley" – part of Smart Factory Expo in Liverpool, 16th-17th November: https://www.digital-manufacturing-week.com/expo.