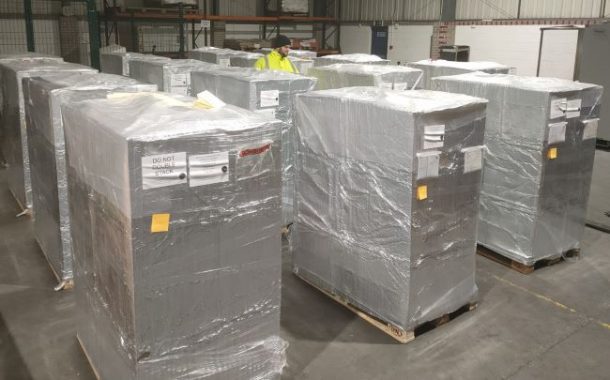 NAA Member News: Wynne Aviation's Air Freight Service – A Fast and Reliable Option for Global Air Freight
Wynne Aviation, a leading aviation logistics company, has been providing Air Freight services that offer numerous benefits to its customers.
Air Freight is a fast and efficient way to transport goods across the globe, making it ideal for time-sensitive shipments. Additionally, it can often be more cost-effective than other modes of transport for goods that are high in value and low in volume.
Neil Furlong, a representative of Wynne Aviation, explained that its Air Freight service has excellent global connectivity, especially with its access to direct flights with British Airways and its connections into the USA, which gives next-day capability. This enables the company to offer faster and more reliable transit times, providing its customers with greater flexibility and responsiveness.
Wynne Aviation caters to various sectors, including the Automotive and Pharmaceutical industries, which often require special handling and temperature-controlled transportation. With its expertise and experience in these areas, it ensures that its customers' cargo is handled with the utmost care and attention to detail.
The company's 'One Partner for Cargo' service is an all-inclusive service that covers everything from collection, customs clearance, security screening, documentation, air freight, and final mile delivery. This means that customers only need to deal with one partner throughout the entire process, providing a hassle-free experience and saving them time and resources.
Wynne Aviation's team is made up of experienced and friendly professionals who prioritise clear communication and a white-glove approach. They are always reachable and willing to go the extra mile for their customers.
Wynne Aviation's Air Freight service is a reliable and efficient option for those in need of transporting goods across the globe. Its excellent global connectivity, expertise in special handling and temperature-controlled transportation, and 'One Partner for Cargo' service make it a top choice for Air Freight shipments.
To find out more contact the team today on 0151 486 1919.