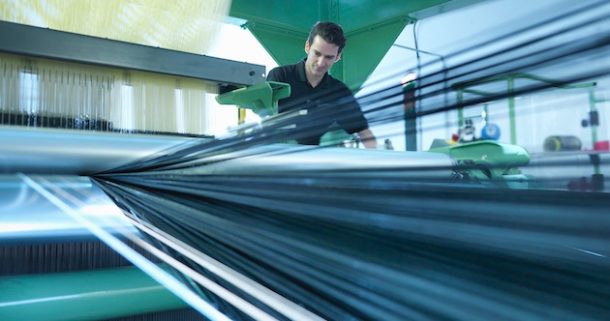 NAA Member Profile: Sigmatex
Sigmatex – winner of the 2019 NAA Company of the Year Award – is a leading global supplier of carbon fibre textiles to the advanced materials sector, supplying to a diverse array of end markets including Aerospace, Automotive, Space & Defence, Wind Energy, Consumer Electronics and Sports & Leisure…
Its carbon fibre is used in such products where lightweight and strength are essential to achieving high performance, significant weight reduction and increased fuel efficiency or driving range. The world's leading car manufacturers choose Sigmatex carbon fibre products because of the company's extensive automotive experience, its advanced technical product design and its proven capability to provide durable, lightweight and cost-effective carbon fibre fabrics for major vehicle build platforms.
Sigmatex works together in partnership with its automotive customers and their supply chain to design & develop specifically optimised carbon fibre textiles for a range of applications including vehicle chassis, structural body panels, BIW structures, visual components, headliners and exterior trim components.
Sigmatex has gained significant experience and has developed a track record for supplying high-performance composite materials to major Automotive OEMs through its involvement in several large-scale collaborative R&D programmes.
Such programmes provide it with exposure to the needs of the Automotive industry and help it to stay at the forefront of innovation by adopting new processing technologies and developing new products aligned to the challenges OEMs face when switching components from metal to composite materials. With Its 'Design for Performance' ethos, it supports its customers throughout the design journey from initial modelling and simulation, material characterisation, prototyping, proof of concept and into serial production.